Installing a jacuzzi in your garden can provide numerous health benefits and add value to your home.
Select the right location for your jacuzzi-flat, sturdy, away from trees, and with an electrical source nearby.
Choose the right size and hire a professional installer.
Consider the maintenance needed to keep the jacuzzi in proper working order.
Plan for privacy and choose the right materials to ensure the jacuzzi lasts for years.
A jacuzzi can be a perfect addition to any garden, providing a luxurious space to relax and unwind. However, there are several factors you need to consider before installing a jacuzzi in your garden. From the location to the maintenance, you need to consider many things to ensure you get the most out of your investment.
Why consider installing a jacuzzi in the garden?
If you're looking for the ultimate way to relax and unwind, installing a jacuzzi in your garden might be the perfect solution. Not only does a jacuzzi offer a luxurious way to enjoy your outdoor space, but it also provides numerous health benefits.
Soaking in warm water can help to relieve muscle tension, reduce stress levels, and improve circulation. And with the added benefit of enjoying the beautiful scenery in your garden while you relax, a jacuzzi can take your relaxation game to the next level.
Will a garden jacuzzi add value to your home?
A well-placed, well-maintained garden jacuzzi can be the perfect addition to a home's landscaping. It can create a focal point that draws the eye and adds a touch of luxury to your home's outdoor space.
Experts predict that installing a garden jacuzzi can add anywhere from 4-8% to your home's value, depending on the location and the overall quality of the installation. So, if you're looking to add value to your home and create a relaxing oasis simultaneously, a garden jacuzzi might be an intelligent investment.
Tips for installing a garden jacuzzi
Once you've decided that you'd like to install a jacuzzi in your garden, it's time to start thinking about the details. Here are some top tips for getting the most out of your outdoor jacuzzi:
Select the right location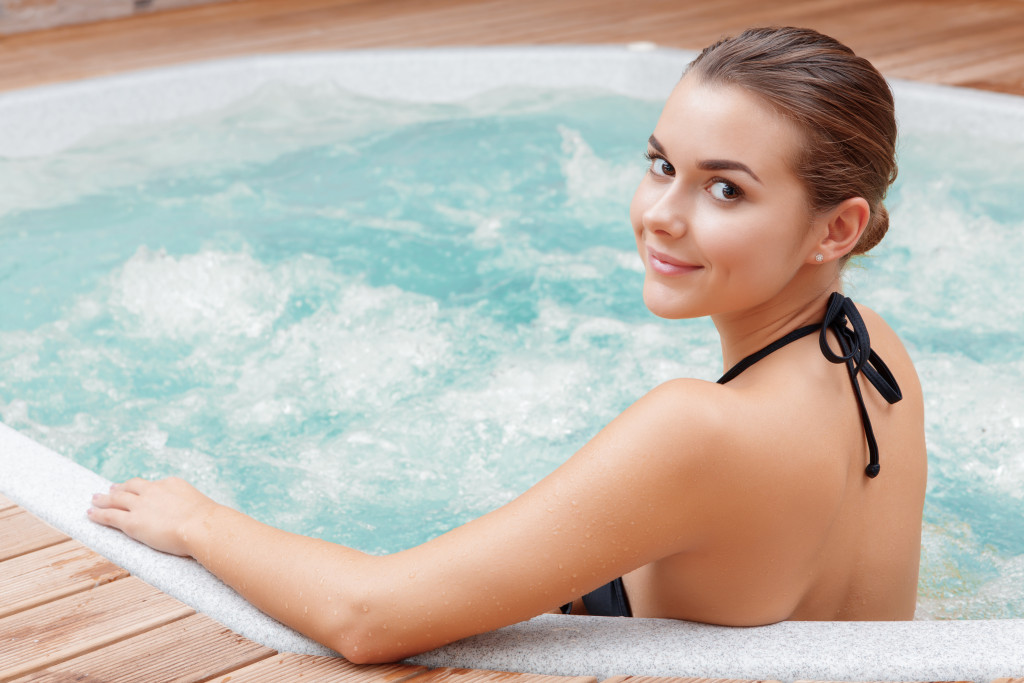 The first step to adding a jacuzzi to your garden is to select the perfect location. It should be a space that is flat, sturdy, and away from overhanging trees. You also want to choose an area that offers privacy. Consider any safety concerns and ensure an electrical source is nearby for the jacuzzi to function.
Choose the right size
Jacuzzis come in all shapes and sizes, so you must choose one that will fit your garden perfectly. Consider the actual size of the jacuzzi and the surrounding area. You want to ensure enough space for people to move around the jacuzzi freely.
Hire a professional installer
While saving a few dollars by installing yourself may be tempting, improper hot tub electrical wiring can be dangerous, if not fatal. A professional installer will ensure that your hot tub is installed correctly and take care of the electrical wiring, which is a tricky step in the installation process. Hiring a professional installer will save you time and stress, as they have the experience and knowledge to quickly and efficiently get the job done.
Consider the maintenance
One of the most crucial factors you must consider before installing a jacuzzi is the maintenance involved. Jacuzzis require regular maintenance, including cleaning, refilling, and sanitizing. Consider how much time you can allocate to maintaining your jacuzzi before deciding on the size and design.
Plan for privacy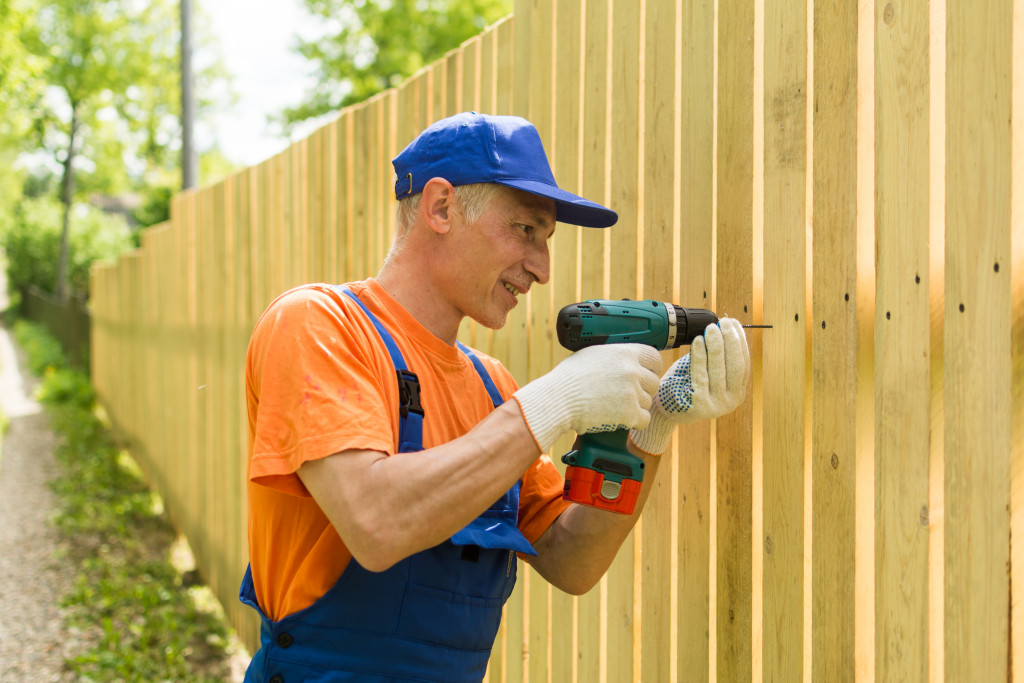 Having a jacuzzi in your garden is a great way to relax, but it's essential to ensure privacy. Adding a fence or screen around the jacuzzi or installing it in an area not visible from the street is a good idea. You can also plant trees or shrubs to create a more private atmosphere.
Choose the right materials
When installing a jacuzzi in your garden, it's important to use durable and weather-resistant materials. Consider UV-resistant and waterproof materials, as these will ensure that your jacuzzi lasts for years to come. Additionally, materials such as wood or stone can add visual appeal to your outdoor space while providing insulation and protection from the elements.
Final thoughts
Adding a jacuzzi to your garden can enhance your outdoor living experience and create a luxurious space to relax and unwind. Before investing in a jacuzzi, it's essential to consider several factors, including the location, size, maintenance, privacy, and hiring a professional installer. By following these five important tips, you can install a jacuzzi in your garden confidently and create a beautiful oasis for everyone to enjoy.