Your home is your most significant investment if you're like most people. So it makes sense knowing that homes now cost over $400,000. With that in mind, keeping your home aesthetically and structurally up-to-date is essential. However, home renovations can be expensive, and it's vital to choose wisely when deciding which projects to tackle. Here are some affordable home renovation ideas that will never go out of style.
Painting
The paint of your home is crucial. It determines the aesthetic appeal and first impressions of your home. If you only have a limited budget, ensure to paint these main things and areas in your home:
Front Door
Your front door is the first thing guests see when they come to your home, so you want to make sure it makes a good impression. If your door looks dingy or outdated, a fresh coat of paint is an easy and affordable way to give it a facelift. When choosing a color, choose something cheerful and welcoming, such as yellow or pink. Not only will a bright front door add curb appeal to your home, but it will also make you feel happier whenever you come home.
Fences
People will notice your home's fences are another critical aspect of your property. If you have an old, rickety fence, it's best to replace it with something sleeker and prettier, such as a white picket fence. You'll instantly feel like you live in a more pastoral scene!
Sidings
Your sidings are open to all sorts of damage. That's why painting them is a great way to ensure their structural stability for years to come. The painting also protects your sidings from insects, mold, and other forms of damage.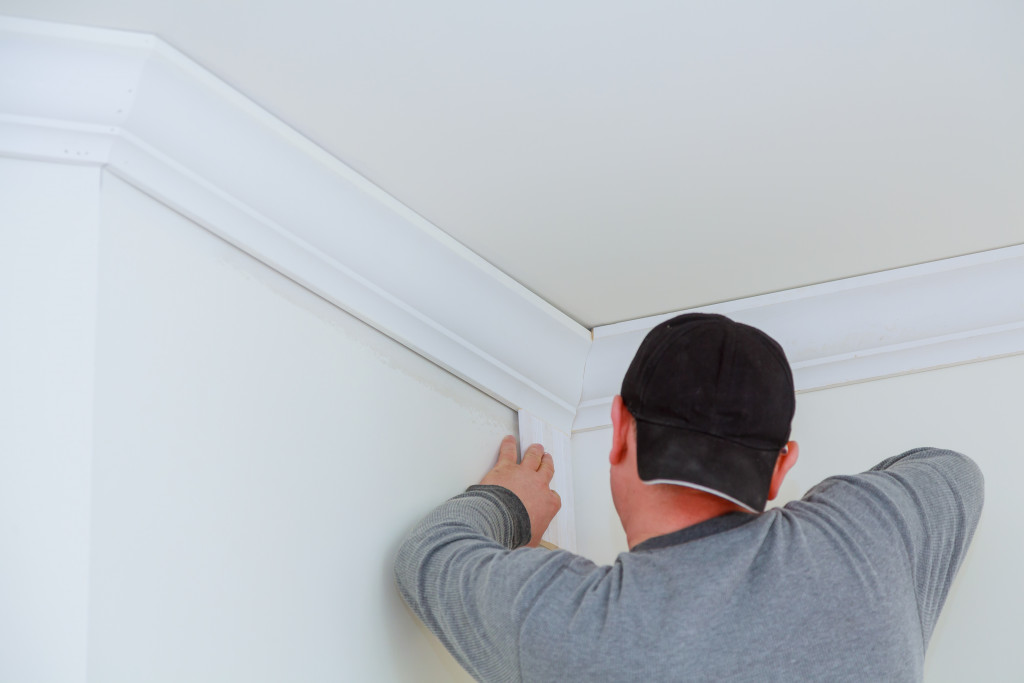 Add Molding
Molding inexpensively adds interest and character to any room in your house. Whether you choose simple crown molding or something more intricate, molding is a small detail that can significantly impact. You can install molding yourself or hire a professional if you are unsure about your DIY skills. Either way, adding molding is a quick and easy way to upgrade any room in your house.
Update Your Hardware
Like molding, updating the hardware in your home is a small change that can make a big difference. New hardware can modernize any space and make it feel more polished and put together. The best part is that you don't have to spend a lot of money to update the hardware in your home; you can find plenty of affordable options at your local hardware store. Here is some essential hardware you should update if you want to increase the price of your home.
Garage Door
Your garage is one of the most used areas in your home. That's why getting a new and robust garage door is a must if you're looking for ways to increase curb appeal and functionality. Not only will a new garage door be visually appealing, but it can also improve how well your garage works daily.
Doorknobs
Your doorknobs are another fixture that can be updated quickly and affordably. Whether you want something sleek or classic, there are many options for hardware at your local hardware store. If you want to save even more money, consider painting the door handles yourself instead of hiring a professional.
Get New Fixtures
Lastly, you can never go wrong with new fixtures. This can quickly determine the look of your home and bring it into the 21st century. So here are some important fixtures you should replace.
Get New Curtains
Curtains are often overlooked in home décor but can significantly impact any room. New curtains can brighten a space and add color and pattern without breaking the bank. When choosing curtains, opt for something neutral that will go with any future changes you make to the room; this way, you won't have to replace them every time you redecorate.
Lights
The average cost of electricity bills in the United States is estimated to be around $122 per month. If you want to save money on your bills, upgrading your lighting fixtures is a good idea. A new light will not only be more durable, but you'll also have the option of using energy-efficient bulbs that use less power and last longer. Whether you choose recessed lights in the ceiling or modern pendant lamps over the table, updating your lighting is
Home renovations don't have to be expensive to impact your home's looks significantly. There are plenty of cheap ways to update your space without breaking the bank. So what are you waiting for? Get started on those home renovations today!