Kitchens are one of the most crucial areas in any home. They represent the heart of a house, a place where people can gather and savor a great meal. According to home remodeling experts, majority of homebuyers think the kitchens are so important they want to completely redo them from scratch.
In a recent survey, 49 percent of people say they would like to complete redo their existing kitchen while 42 percent prefer to simply update the area.
When redecorating your kitchen, pay attention to what sort of kitchen décor you'll use to spruce up the space. One of the best ways you can infuse the area with some personality and protect your walls is through kitchen wallpapers.
Today, learn why you should use wallpaper for kitchens, the pros and cons of different types of kitchen wallpapers and a few kitchen wallpaper ideas you can use when you're redecorating.
Why Should You Use Wallpaper for Kitchens?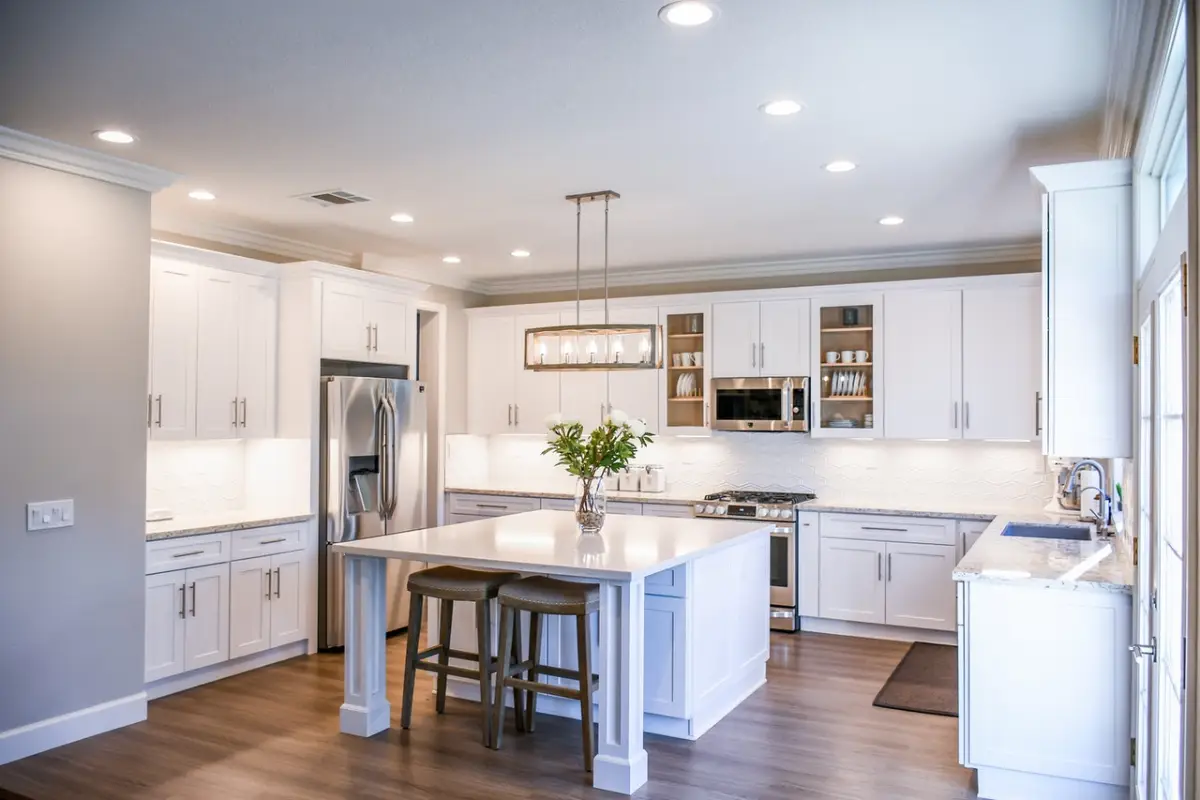 You may be wondering why you should use kitchen wallpapers when there are plenty of other materials that you can protect your walls with?
Below are some compelling reasons why wallpapers are a viable option when you are redecorating or building your kitchen.
Although tiles and natural stone installations can be very appealing to the right person, they don't have the same versatility in design as kitchen wallpaper. They come in various patterns and colors. Do you wish to decorate your kitchen in fanciful patterns? There are various wallpapers for kitchens that have very fetching designs. Do you wish to evoke a Victorian aura in your kitchen to go with your brass pots? There are companies that specialize in emulating the intricate designs from the period. The wide variety of designs help make wallpaper ideas attractive and attainable.
One of the more obvious advantages of using wallpaper for kitchens instead of material like hardwood paneling or tiles is that they are much cheaper. For example, the average tile installation project can cost anywhere between $1 to a whopping $20 for every square foot. Compare that to wallpaper installation, which can only cost you approximately $1 to $7 for every square foot you want, depending on the quality of the kitchen wallpaper. Naturally, more intricately designed wallpapers like Victorian or patterned styles will cost more than simple ones, like plain grey kitchen wallpaper. But they will still be more affordable than their tile counterparts across the board.
Finally, wallpaper can imbue a room with much more personality than tiles with less hassle. Kitchen décor styles involving tiles tend to be time consuming. For example, it can take days, if not weeks to install a mosaic tile pattern all over your kitchen. On the other hand, putting up washable kitchen wallpaper can take a single day and still have just as much vibrancy as mosaic piece. If you want your kitchen renovation to go quickly and remain below budget, wallpapers can be the quick and easy answer you're looking for.
What is the Best Type of Kitchen Wallpaper?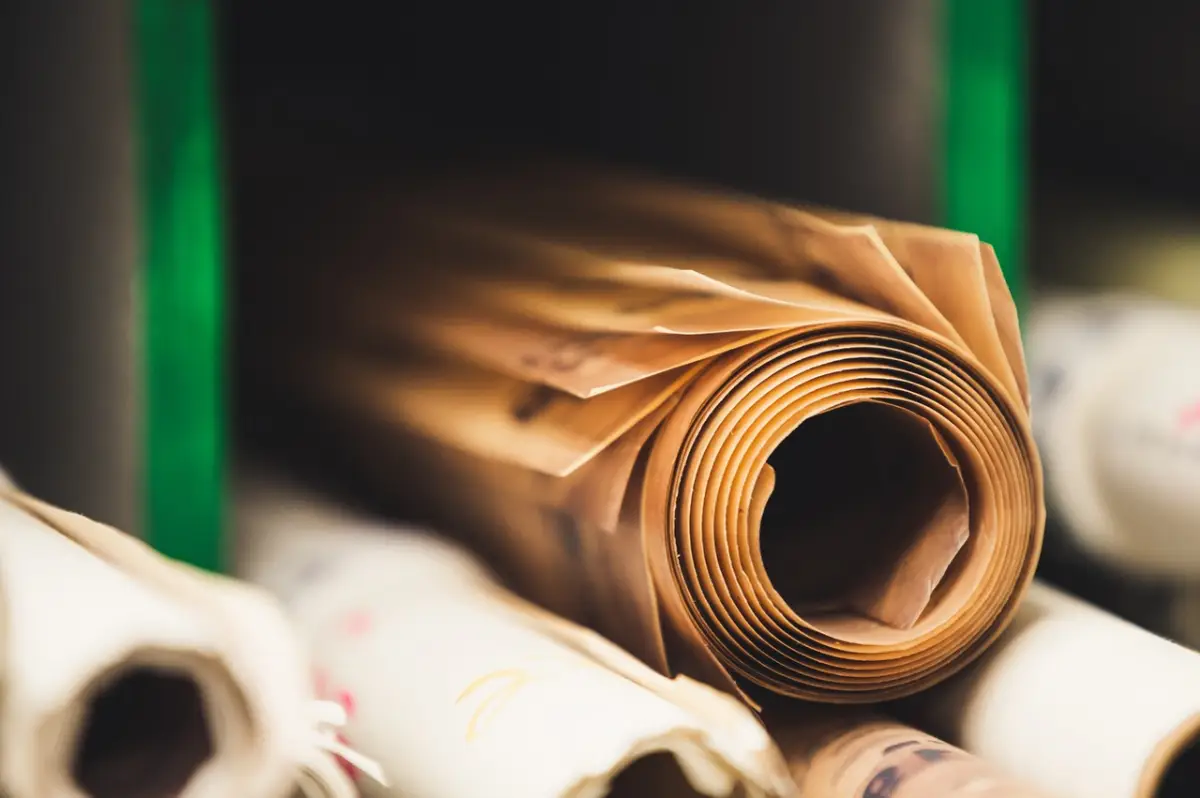 There are dozens of kitchen wallpapers available for sale, but which ones are the best for your particular kitchen? Should you buy washable kitchen wallpaper or stick with the regular paper kind? Below are some of the pros and cons of the most common types of wallpaper available. Understanding their advantages and disadvantages will be essential in determining which ones are suited for your purposes.
1. Regular Wallpaper
Pros:
Regular paper wallpaper is the cheapest type available. They also have the most varieties available. Because this type of kitchen wallpaper only needs basic adhesive, they can be easy to install as well as remove should you choose to redecorate in the future.
Cons:
Paper isn't an ideal material for wallpaper for kitchens. Although they cost less than other types, they will stain easily. Grease, various food products and drinks will all begin to mar your wallpaper in no time at all. You may have to look forward to multiple applications in a short period just to keep your kitchen looking attractive.
2. Coated Fabric Wallpaper
Pros:
This type of wallpaper uses fabric for their base. The designs on coated fabric wallpaper are imprinted no on the base material but on their coating. They can be quite intricate and beautiful, with a glossy sheen that can add a lot of personality to any space. The coating can withstand some punishment, giving the fabric a little more durability than simple paper.
Cons:
Fabric wallpapers are on the upper price range for these types of materials. Despite their coating, fabric wallpapers are also not ideal for kitchens. The coating does not last long under the stressful environment of a fully utilized kitchen. Fabric fibers also don't do well in a kitchen because it is a humid environment. The high moisture in the air from steaming or boiling will easily fray the fabric.
3. Vinyl Wallpaper
Pros:
Kitchen wallpaper vinyl is made from integrating a plastic made of ethylene on top of a paper base. The paper base is where the designs are printed on. Their vinyl coating protects the designed paper base from water, wear and tear. They also prevent the designs from fading under direct sunlight.
Cons:
This type of kitchen wallpaper, while waterproof and durable, can be more expensive than most other kinds available out there. Their primary drawback is that the coating itself can make it very hard to remove the wallpaper in case you want to redecorate your kitchen. Simply washing it away is not an option and you may have to use more esoteric chemicals.
4. Washable Wallpaper
Pros:
Washable kitchen wallpaper should not be confused with the previous type. Kitchen wallpaper vinyl is less resistant to stains and splatters than the type of plastic cover used by their washable counterparts. With this type of kitchen wallpaper, you can easily wipe down your walls if your cooking causes splashes and you won't have to worry about damaging your walls.
Cons:
They are very expensive because of the additional protection. What's more, they can look a little more processed and less classy than fabric or vinyl designs.
Kitchen Wallpaper Ideas and Tips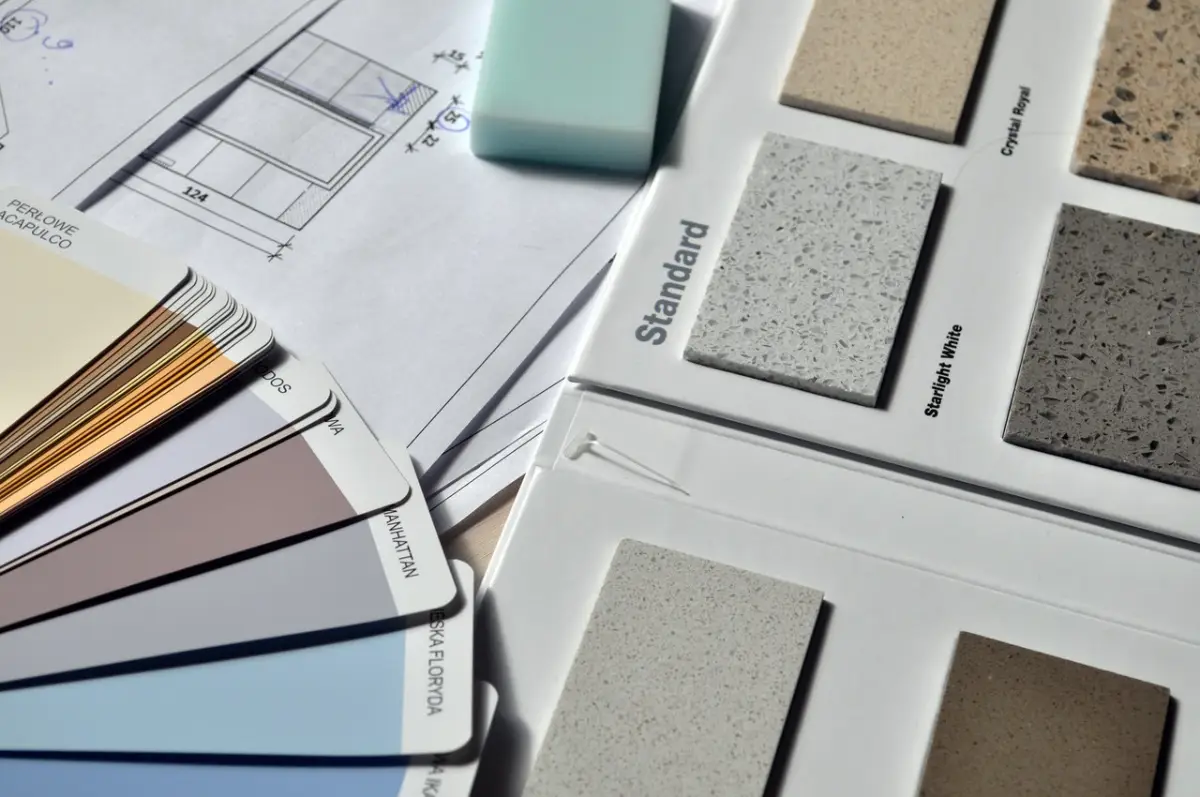 So now that you know the pros and cons for different types of wallpapers for kitchens, here are a few ways you can implement your wallpaper ideas more effectively.
Wallpaper can be cheap and beautiful at the same time, however you shouldn't use it everywhere in your kitchen. Some areas, such as the area behind your sink or above your stove, can ruin any type of wallpaper quickly. You may find it better to install a tile or metal backsplash in these spots instead.
If you want to maintain design unity in terms of materials, you can find kitchen wallpapers that can replicate the appearance of stone and wood. This can give your kitchen a better, more coherent look.
Your kitchen can benefit from having a unified color scheme as well. If you have granite countertops, ash cabinets and a lovely cast iron stove, you may want to use grey kitchen wallpaper as well to go with the rest of the hues already present in your kitchen. There are wallpapers in every color imaginable and you should not have a hard time finding one that complements the rest of the areas of your kitchen.
Cabinets and shelves are important parts of your kitchen décor Don't leave them bland and undecorated! Instead, cover them with wallpaper to give them a pop of color and some personality. You can be pleasantly surprised at how much prettier your entire kitchen can be when you wrap your shelves with a few feet of patterned wallpaper. Kitchen wallpapers are so much more than just simple methods for protecting your walls from stains. With the right designs and your imagination, you can use them to make your kitchen a truly welcoming space that looks right at home in a magazine spread.