Balancing indoor and outdoor decorations creates a cohesive aesthetic and extends the festive atmosphere beyond your interiors.
Personalizing your ornaments and decorations introduces a unique touch and a sense of home, contributing to the holiday spirit.
Dressing your Christmas tree is a creative process that allows you to express your style and enhances the season's magic.
The mantel, a focal point, can be adorned with various festive items to create an eye-catching display that complements your holiday aesthetic.
When decking your halls for Christmas, you should consider a few key strategies to ensure your home radiates holiday cheer. These include selecting a cohesive color scheme, incorporating a mix of textures, and balancing indoor and outdoor decorations. Delve into these strategies to help you create a festive and welcoming environment in your home this holiday season.
Choose a Color Scheme
Choosing a color scheme is a fundamental step in your holiday decor plan, as it sets the aesthetic tone for your home during the festive season. Here are some things to consider:
Light Up Your Home
Adding a festive glow to your home is a surefire way to enhance its holiday charm. Opting for Christmas lights, whether traditional string lights or modern LED variants, can create a magical ambiance that mesmerizes everyone who sees your home. However, the task of installing these lights can be quite daunting.
This is why choosing reputable Christmas light installation services can be a game-changer. These professionals possess the expertise to safely install lights in hard-to-reach areas, ensuring each corner of your home shines brightly.
Additionally, they can provide valuable suggestions on the best lighting arrangements to highlight your home's unique features. Using these services, you can focus on enjoying the holiday season without the stress of setup and takedown.
Incorporate Textures
Proper lighting can significantly enhance your home's festive atmosphere. Rather than just hanging a few strings of lights around your house haphazardly, consider creating an elegant and strategic lighting plan. This could involve outlining the architecture of your home, lighting up your garden, or even creating a dazzling display on your roof.
However setting up Christmas lights can be challenging and time-consuming, especially if you aim for a professional look. So, if you're not confident doing it yourself, consider hiring reputable Christmas light installation services.
These services can help you create a spectacular light display that fits your chosen color scheme and overall holiday decor while ensuring everything is installed safely and efficiently. This saves you time and potentially dangerous work and allows you to enjoy a festive, professionally-lit home during the holiday season.
Balance Indoor and Outdoor Decorations
Balancing indoor and outdoor decorations is crucial in creating a cohesive and inviting holiday environment. For indoor decor, focus on elements like the Christmas tree, ornaments, garlands, and stockings to build a warm and cozy atmosphere. Remember to sprinkle your chosen color scheme throughout these elements to maintain consistency.
For outdoor decor, a mixture of lights, wreaths, and yard decorations can make your home the highlight of the neighborhood. The key is to ensure that your outdoor decorations complement your indoor ones. For instance, if you have a traditional red and green theme inside, consider extending this scheme to your outdoor decorations.
This creates a seamless transition between your indoor and outdoor spaces, enhancing your home's overall holiday aesthetic. By balancing these elements, your home will emanate an all-encompassing festive cheer that will impress your guests and passersby.
Dress Your Tree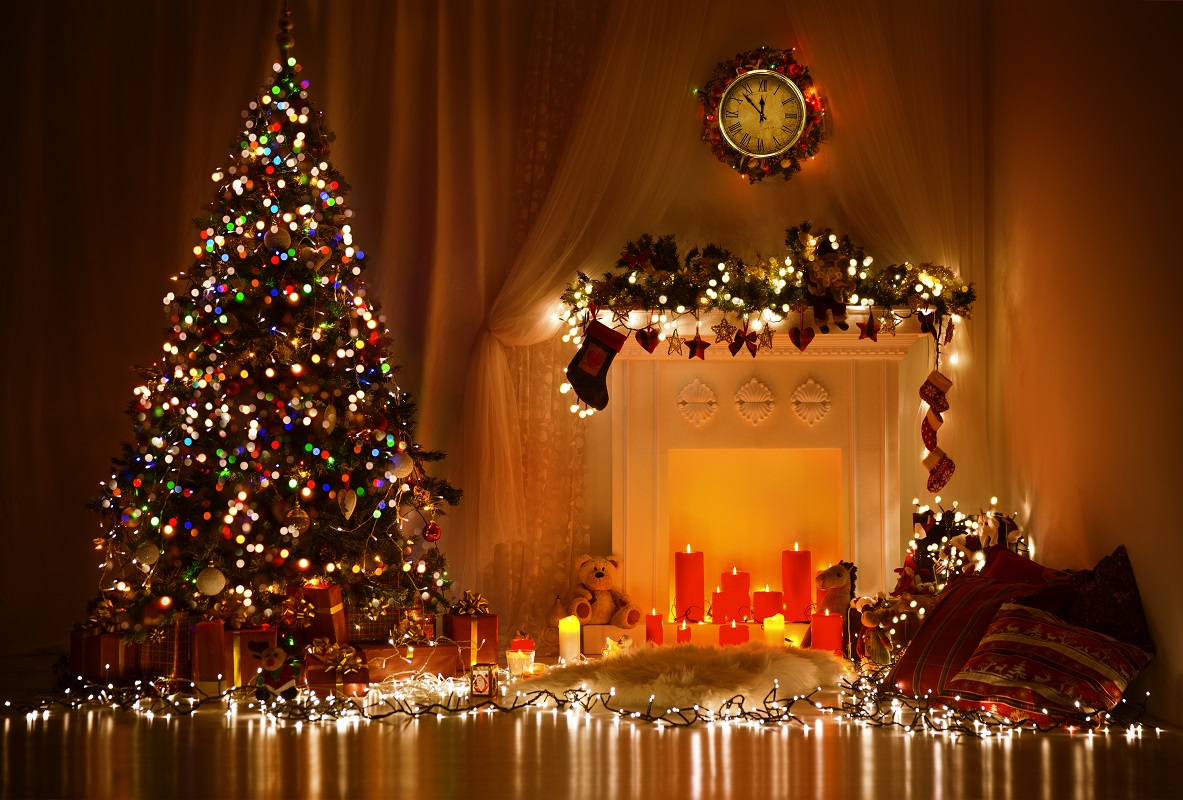 Dressing your Christmas tree is arguably one of the most joyful parts of holiday decorating. It's a personal and creative process where you can express your style. Start with the lights, working top-to-bottom and inside-out for a radiant glow. Next, hang your ornaments, distributing them evenly and varying the sizes and shapes for visual interest. Don't forget to place some deeper into the branches to add depth.
Garland or tinsel can be the finishing touch, wrapped spirally around the tree from top to bottom. Always remember, there's no right or wrong way to dress a tree. Make it a reflection of your personality and the magic of the season. Whether you choose a traditional red and green theme or a more modern pastel color palette, the most important part is that it brings joy to you and your loved ones.
Do Not Forget the Mantel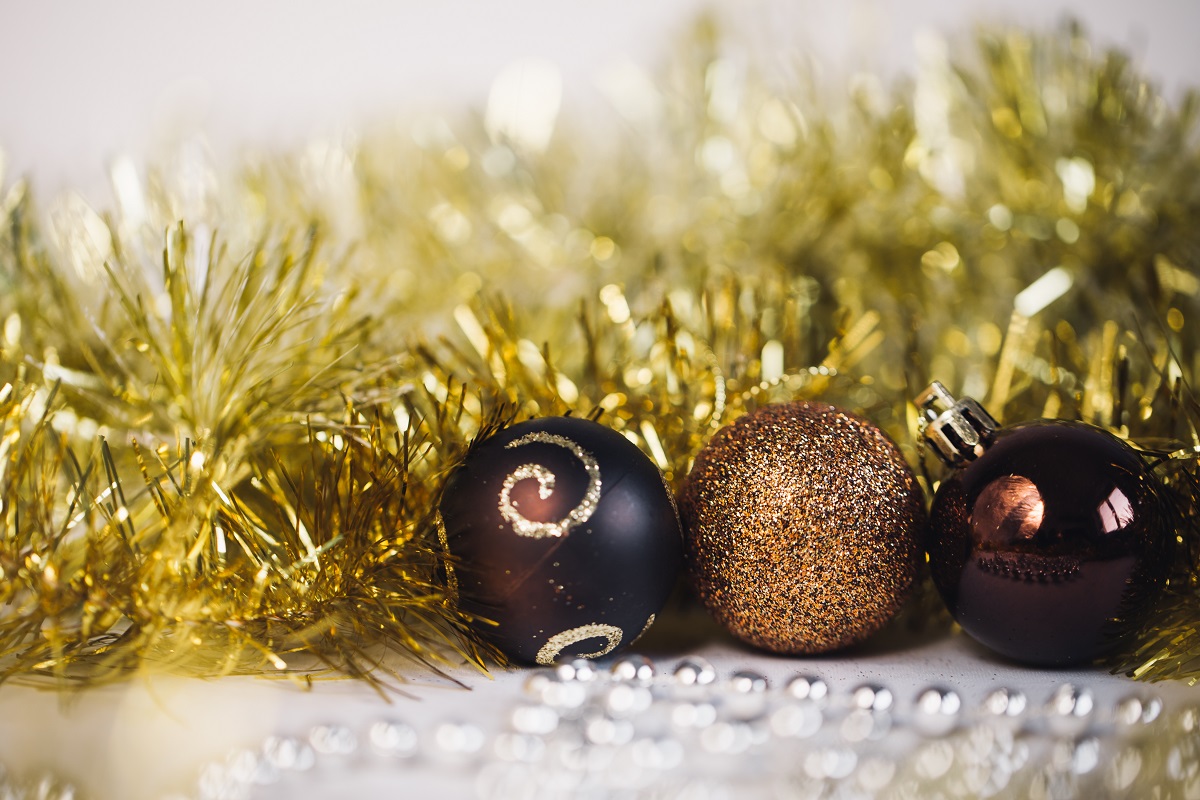 The mantel is often a focal point in many homes, especially during the holiday season. It's an opportunity to take your holiday décor to the next level and create an eye-catching display. You can adorn it with festive garlands, candles, stockings, and other decorative items that fit your chosen color scheme. Consider adding personal touches, such as family photos or handcrafted items, to make it more unique and meaningful.
Hanging a beautiful wreath or a festive sign above the mantel can create a stunning vertical interest. However, keep a balance and not overdo it—too many items can make the space feel cluttered. Instead, aim for a harmonious blend of décor that complements the rest of your home's holiday aesthetic. With some creativity, your mantel can become a captivating centerpiece of your holiday decorations.
Personalize Your Decorations
Personalizing your holiday decorations adds a unique touch to your home, making it yours this festive season. Whether it's ornaments made by your children, a special heirloom passed down through generations, or decorations bought from a memorable vacation, these items add a personal story to your decor.
You could also consider DIY projects, like homemade wreaths or garlands, which can be a fun and creative holiday activity for the whole family. Personalized items do not have to match your color scheme or theme perfectly; their purpose is to represent your family and create a sense of home.
These personal touches will make your holiday decor special and memorable, not just for your family, but for every guest who visits your home during the holiday season. Remember, the goal is to create a warm, welcoming space that reflects your family's unique personality and holiday spirit.
So, light up your home, adorn your tree and mantel, balance your indoor and outdoor decorations, and add personal touches wherever possible. In doing so, you'll create a festive and welcoming atmosphere that charms your guests and makes your holiday season truly memorable.