Time flies so fast you don't even realize it before you know it. With all the hustle and bustle in your life, it's easy to lose time. The next thing you know, the holidays are just around the corner, and you're scrambling to prepare your house for all the holiday visits.
Thanksgiving and Christmas are just some of the most celebrated holidays in the US. During these times, families and friends would often visit each other to celebrate. If you're expecting holiday visitors this year, it's best to start preparing your home as early as now.
You might get anxious if you're expected to host the family celebration this year. But don't stress yourself out too much, though. Preparing your home for the holidays doesn't have to be daunting. Here are some tips to help you get started:
1. Declutter your space
Start by decluttering your living space. While it could be a little early for you to do a grand clean-up of your entire house, you can at least start with the areas where your guests will be spending most of their time. This includes the living room, dining area, and kitchen.
You can also declutter by getting rid of unwanted or unused items. This will help you clear up space and make cleaning and organizing much easier. Start with your closets, drawers, and cabinets. Get rid of clothes, shoes, and other items you no longer use or need.
Do you have any furniture that you no longer use? Perhaps you can put them in storage for now or donate them to charity. The goal is to declutter your living space and make room for your holiday guests. This way, they'll have a comfortable place to stay during their visit.
2. Plan on your home exterior's look
Your home's exterior is the first thing guests will see when arriving. So, making a good impression by sprucing up your home's curb appeal is important. Start by cleaning up your yard. Cut the grass, trim the hedges, and remove dead leaves and branches. You might also want to add some potted plants or flowers to add a pop of color.
Your home's exterior paint might also need some touching up. Take a look at your walls. See if any cracks or chipped paint need to be fixed. Suppose you're too busy to do this. In that case, you can contact your trusted home exterior painting service in advance to schedule an appointment. They can quickly repaint your walls and make them look brand new.
This is also a good time to check your home's gutters and downspouts. Remove any debris that might have accumulated over time. They can function properly and keep your home in tip-top shape.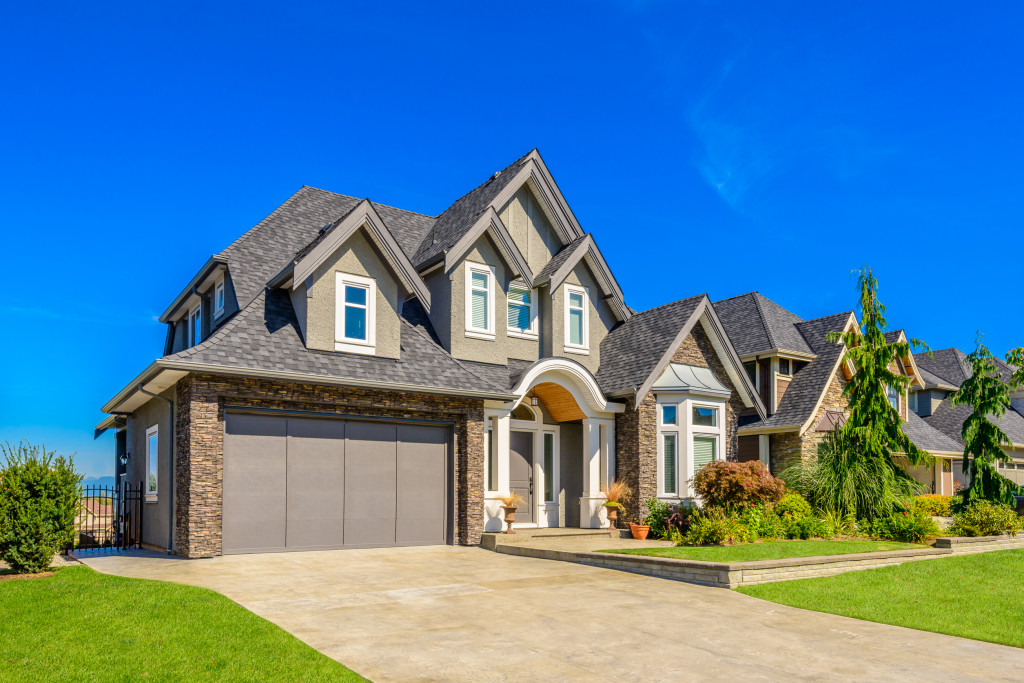 3. Shop for furniture and home decor
Once you've decluttered your living space and given your home's exterior a facelift, it's time to start shopping for new furniture and home decor. This will help make your home more inviting and comfortable for your holiday guests.
If you're on a budget, try shopping at thrift stores. You might be surprised at the treasures you can find. Make sure you know how to choose the right buys because thrift stores can be overwhelming. Meanwhile, if you have the budget, head to your favorite home decor store and shop to your heart's content. Choose pieces that will make your space more inviting and comfortable.
When shopping for home decor, try to stick to a theme. This will help make your home more cohesive and put together. You can also ask your friends or family members for some decorating ideas. They might have some great suggestions that you can use.
4. Prepare your guest room
If you have an extra room in your house, this is the best time to turn it into a cozy guest room. Your goal is to make your guests feel at home during their visit. So, make sure to prepare the room in advance.
Start by giving the room a good cleaning. Dust off the surfaces, vacuum the floor and wash the windows. You might also want to change the sheets and add some fresh towels for your guests. The bed should be comfortable and inviting. Add some pillows and a throw blanket to make it even cozier.
Your guest room should also have its own storage space. This way, your guests can easily unpack their things and have a place to put them away. A dresser or chest of drawers will do the trick. You can also add hooks on the wall for your guests to hang their coats or bags.
5. Make sure all of your electronics are in working order
Your holiday guests will probably want to stay connected while they're visiting. So, make sure all of your electronics are in working order. This includes your WiFi, television, and sound system. Check if they're all working properly and that there are no issues with the connections.
You'll also do a lot of cooking and baking during the holidays. So, make sure your oven and stove are in good working condition. This way, you can avoid any kitchen mishaps. Your refrigerator should also be clean and organized so you can easily find what you need when you're cooking.
If you follow these simple steps, you will be well on getting a house ready for the upcoming holiday visits. By following the tips above, you can ensure that your home will be ready for anything that comes your way. These can help your guests enjoy their stay, and you can relax knowing that your house is prepared.