Start by creating a design plan for the outdoor space to help you determine the materials and outdoor furniture needed.
To make your outdoor space more comfortable, opt for durable and comfortable furniture, and add some cushions, pillows, and throws.
Add lighting to create a romantic ambiance, such as string lights, landscape lighting, or solar-powered lights.
To create a peaceful atmosphere, consider adding natural elements such as plants, flowers, and water features.
To anchor the space, consider creating a focal point like an outdoor fireplace or garden.
Creating a comfortable and tranquil outdoor living space at home is a great way to rejuvenate and unwind after a long day. With today's busy lifestyle, everyone needs a space to connect with nature, breathe fresh air, and relax. Not only is it a fantastic way to extend your living space, but it also boosts your home value. Whether you're looking to build an outdoor oasis for entertaining guests or a private retreat for personal relaxation, read on for some inspiring ideas on creating a relaxing outdoor living space.
1. Create Your Design Plan
The first step to creating a relaxing outdoor space is to draw out your design plan. Identify the area you want to transform and think about creatively using that space. Consider the space you will work with, the natural environment, and your budget. Think about what you want to achieve with the area and what makes you feel relaxed. Once you decide on a patio or deck plan, you can choose your materials and outdoor furniture.
When creating this design, consider working with experienced outdoor patio builders who can help you find the perfect materials to create your dream outdoor living space. They can use their expertise to ensure the area is built correctly and safely. Look for designers specializing in outdoor living spaces, so they can guide you through the process and help you achieve your desired result.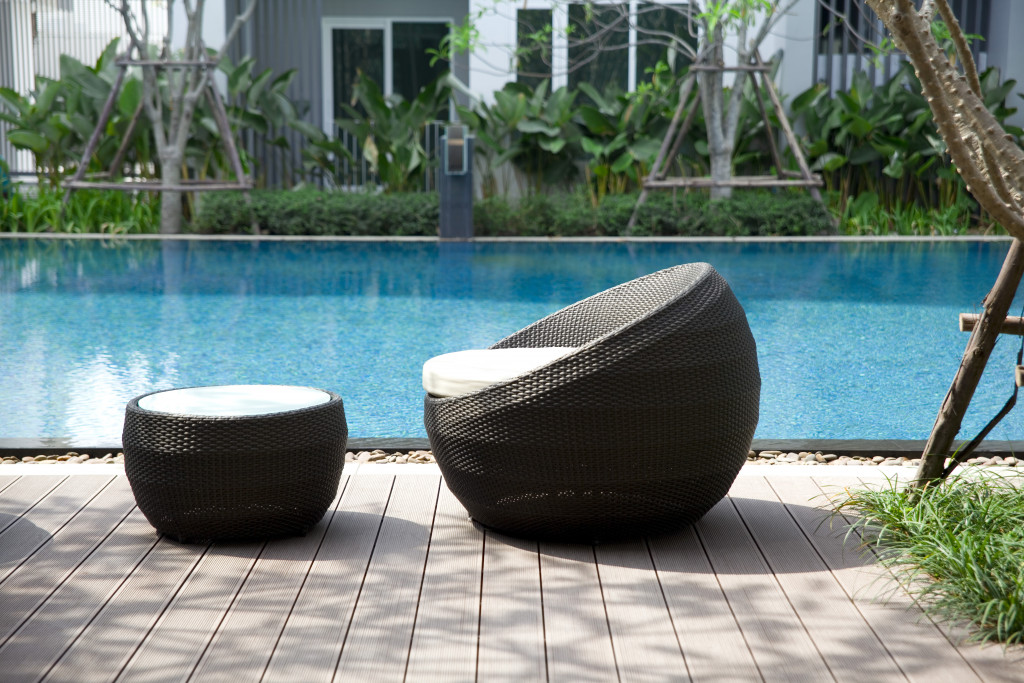 2. Choose Comfortable Outdoor Seating
Outdoor seating is the centerpiece of any outdoor living space. When choosing outdoor furniture, you want to select comfortable and durable pieces that can withstand the elements. Consider adding an outdoor sectional, a chaise lounge, or a set of cozy chairs to your outdoor space. Add thick cushions, pillows, and throws to create an inviting and cozy ambiance.
It also helps to select outdoor furniture that is easy to move around. You can easily rearrange the pieces to create a more inviting atmosphere if you're entertaining. Use furniture to define the space and create separate areas for lounging, dining, or outdoor activities.
3. Add Lighting
Proper lighting can create a relaxing and romantic atmosphere in your outdoor space. Depending on your preferences, you can add various types of lights. Here are some of your options:
a. String lights
Add string lights to create a romantic and magical atmosphere. Hang them around trees, fences, or poles to light up your outdoor area. These are especially great for outdoor parties or gatherings.
b. Landscape lighting
Opt for landscape lighting if you want to highlight particular areas in your outdoor space. These lights can accentuate certain features or draw attention to your outdoor seating arrangements.
c. Solar lights
Many outdoor furniture pieces come equipped with solar-powered lights. This is an easy way to add subtle, soothing lighting that won't increase your energy bill.
d. Fire pits
Nothing creates a cozy atmosphere quite like a fire pit. Choose a safe and secure one, and always practice safety when lighting a fire.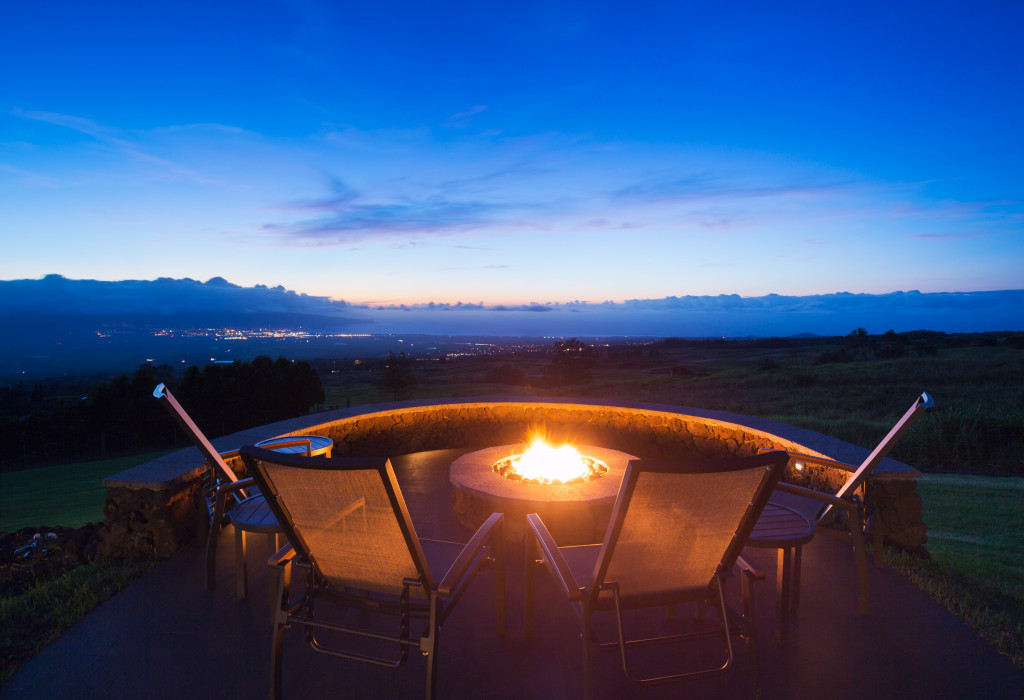 4. Create a Focal Point
Creating a focal point is a great way to anchor your space. Whether it's an outdoor fireplace, a water feature, or a beautiful garden, a focal point can make a big difference in transforming your outdoor space. Introducing texture and color through foliage and flowers can also add visual interest and create a sense of calm. Make sure to select colors and plants that will look great all year round.
5. Incorporate Natural Elements
Incorporating natural elements like flowers, plants, and water features can create a serene and peaceful environment. Add potted plants, hanging baskets, or even a small garden area to your outdoor space. Consider adding a water feature like a fountain or a pond to add ambiance and soothing sounds. You want to create an inviting and calming environment, so opt for plants and elements that are easy to maintain.
Creating a relaxing outdoor living space at home is easier than you think. With careful planning, design, and creativity, you can transform any outdoor space into a tranquil oasis to enjoy alone or with guests. Follow the tips provided and add your personal touch to build your retreat. Your new outdoor space will provide years of enjoyment, relaxation, and a space to get away from it all, right in the comfort of your own home!