Landscaping is essential for creating an inviting entrance and adding visual appeal to a home.
Studies show that homes with improved facades sell for more than those without and are more likely to receive higher offers than the asking price.
Designing a front porch can help create a welcoming atmosphere while increasing the home's aesthetic value.
Installing security features can provide peace of mind while making visitors feel more secure.
Regular upkeep of landscaping can help maintain soil moisture levels while enhancing the home's look after dark.
Creating a good facade is an integral part of owning a home. Curb appeal is the first thing potential buyers, guests, or even passersby will notice about a house, and having a good one conveys a sense of pride and well-maintained care that can be difficult to achieve. Not only does it add to the value of the home itself, but it also increases the overall property value in the area. Studies have shown that homes with improved facades saw an average increase in sale prices of 8-15%. Furthermore, a study by Wake Forest University showed that potential buyers were more likely to be interested in properties with improved facades over other properties, even if it was not among their top choices initially.
The importance of curb appeal cannot be understated when it comes to increasing your home's value. A study by Realtor.com found that houses with pleasing facades were up to 20% more likely to sell for over the asking price than those without it. Updating your home's curb appeal can be a cost-effective way to increase its value and make it more attractive to potential buyers.
Here are a few ideal ways to improve your home's curb appeal:
Landscape Maintenance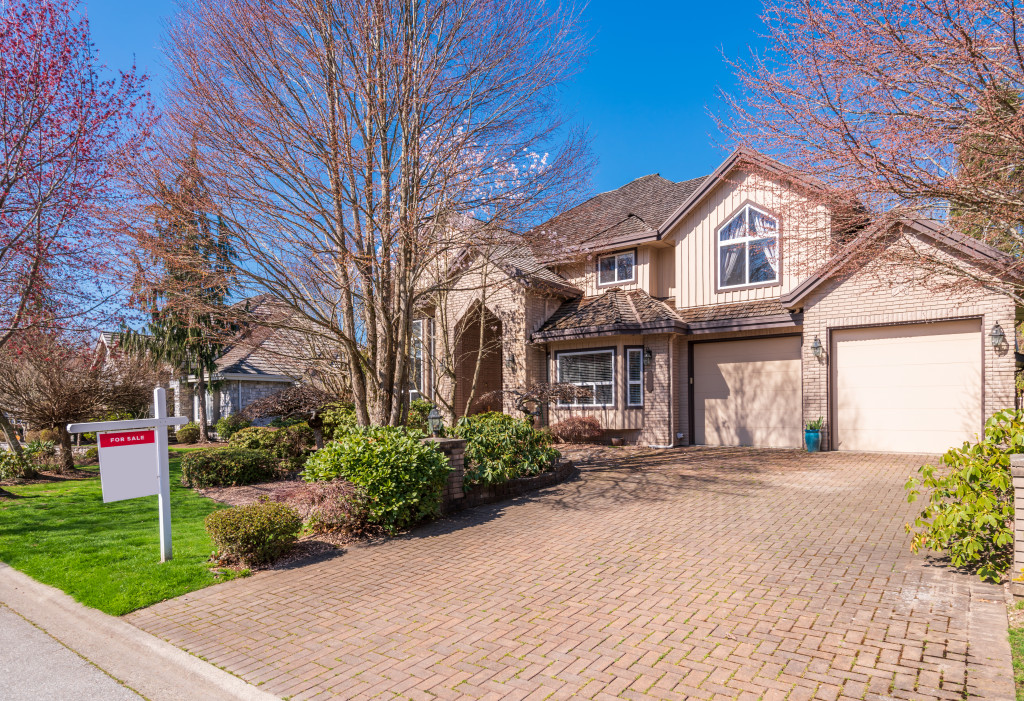 Landscaping is an integral part of creating a good facade for a home, as it adds aesthetic value and increases the overall property value of the area. A well-maintained lawn and garden can help create an inviting entrance and add visual appeal to any house. It also acts as a kind of frame for the house itself, helping to draw attention to the home's best features. In addition, landscape maintenance can also improve the functionality of outdoor living spaces such as patios or decks.
Maintaining a neat and attractive landscape involves more than just mowing grass and trimming hedges; it requires careful planning, attention to detail, and regular upkeep. For example, pruning shrubs and trees will help them remain healthy while allowing light to penetrate the foliage, making the area more open and inviting. Mulching around plants will help maintain soil moisture levels while keeping weeds away, reducing the time spent on weeding and maintaining beds. Planting flowers around walkways add color to your home's exterior while providing lasting beauty throughout different seasons. Finally, adding lighting fixtures around pathways or driveways can create an atmosphere after dark that allows for greater visibility in dimly lit areas.
Front Porch Design
The front porch is often the first impression visitors have of a home, making it essential to creating a good facade. A well-designed and attractive patio adds to the home's overall aesthetic value and allows people to enjoy outdoor living during the warmer months. Front porches can be designed with various materials such as wood, stone, or brick; however, incorporating some form of railing makes for a much more inviting entrance.
Adding decorative elements such as floral arrangements and furniture can also help to create a cozy atmosphere that makes passersby feel welcomed. Here are a few of them:
Adding potted plants
Potted plants can be good decorative elements to add to your porch. Plants bring life and color to an otherwise plain area while also helping to create a calming atmosphere. It is essential to choose appropriate plants for the climate they will be placed in; this will ensure they stay healthy and look their best throughout the year.
Incorporating outdoor furniture
Outdoor furniture can provide comfortable seating options for visitors and serve as attractive decorative pieces. Incorporating chairs or benches into the design of your porch offers a place for people to relax and gather together. This can make it more inviting for guests and family members. Adding cushions or pillows to furniture pieces can help create a cozy atmosphere that makes the area feel even more pleasant.
Front porch and walkway lighting
Lighting is an essential element of any front porch design, as it can provide a sense of security and create an attractive atmosphere after dark. Installing lights along the walkway to the house will help guests find their way in the evening hours without difficulty. Adding lighting fixtures around the porch's perimeter can also create a warm and inviting space that feels cozy even at night.
Welcoming elements
Welcome mats, rugs, and other elements can help create a positive first impression and make visitors feel more at home when they arrive. In addition, adding decorative items such as wreaths or flags to the front of your house can add visual appeal while conveying a sense of pride in ownership.
Security Upgrades
Every curb appeal improvement does not have to be solely physically aesthetic. Installing security features such as motion-activated lights or cameras can protect your home and make it more secure. Adding locks to the doors and windows can deter potential intruders while keeping your family safe.
A new wireless door lock can also help make your home feel more secure and make visitors feel welcome. Moreover, it can also be convenient for busy households as it allows you to unlock or lock your doors remotely with a smartphone or tablet.
Final Thoughts
Creating a good facade is essential in increasing the value of your home and making it look attractive and inviting. Taking steps such as landscape maintenance, front porch design, security upgrades, and welcoming elements can help improve your home's curb appeal and make it more appealing to potential buyers. With these tips in mind, you can create an aesthetically pleasing entrance that conveys pride and care while also adding to the overall property value of the area.