Owning a home can be a wonderful thing. It can be a place to create lasting memories with your family, entertain friends, and just relax after a long day. Purchasing a home is a considerable investment — both emotionally and financially. But experts say that it's a good investment. And before someone jumps into the world of homeownership, there are a few things they actually consider.
One of these things is their hobbies and how a home will affect them. Do they need a large backyard for their dog? A pool for hosting summer parties? Or a basement for their wine collection? It's important to consider what you love to do and whether a home can accommodate those things.
Gardeners, in particular, always want to see if the house they're buying would be a perfect place to start their own little urban oasis. That's because home ownership can offer many benefits to gardeners that renting can't match. Here are five of the most significant advantages that owning a home gives green thumbs:
1. Can give green thumbs their own space for gardening
Homeownership can give green thumbs their own space for gardening. When renting, many people have to give up their beloved gardens due to lack of space or landlord restrictions. For some, this can be a heartbreaking experience as they see all their hard work go to waste.
However, homeownership can provide the perfect solution for green thumbs who crave their own garden space. Although many would think it's a huge investment of time and effort, the long-term benefits of having a garden can be well worth the investment.
For example, not only will it provide fresh fruits and vegetables, but it can also help save on grocery bills. In addition, gardening can provide a great diversion if you want to keep yourself busy for the moment. So for anyone looking for a place to call their own to create a garden, homeownership can be the perfect solution.
2. Can have the freedom to choose what to plant
One of the great advantages of homeownership is the freedom it affords gardeners to choose what to plant in their yards. While renters may have to abide by the rules set by their landlords, homeowners can grow whatever plants they like. This allows them to select plants best suited to their soil type, climate, and personal preferences.
In addition, homeowners can also choose to grow fruits and vegetables, which can save them money at the grocery store. Moreover, homeownership allows gardeners to create a beautiful, unique outdoor space that reflects their individual styles. So, if you're looking for a way to express your creativity and save money, consider planting a garden at your home.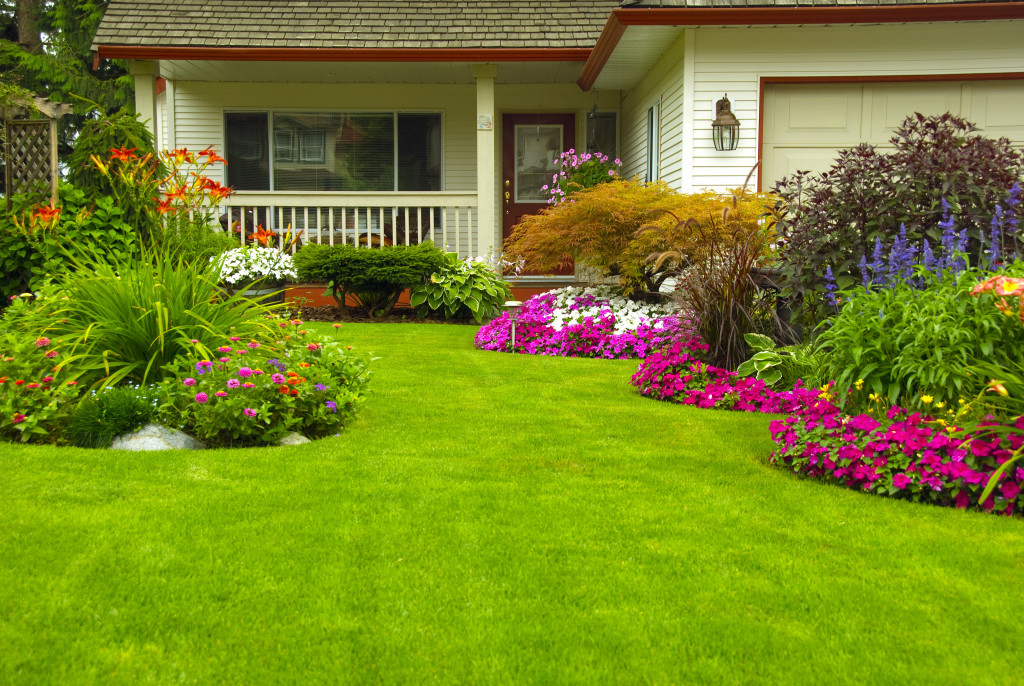 3. Can design and implement their own landscaping
One of the advantages of homeownership is that it allows gardeners to implement their own landscaping and design. Some land for sale from reputable real estate companies offers a blank canvas for buyers to create their dream home, complete with a customized outdoor space. It's a great option for those garden lovers who want to design their own landscaping.
And since most buyers are not professional landscapers, they may need some help getting started. Fortunately, there are several resources available to assist buyers in planning and designing their perfect garden. Online forums, books, and even television shows can provide helpful tips and ideas.
In addition, many nurseries and garden centers offer landscape consulting services. With a little willingness to learn and imagination, any gardener can turn their land into a beautiful and unique outdoor oasis.
4. Can help them do their pastime
Owning a home can provide many benefits for gardeners, including cultivating a space specifically designed for their needs and hobbies. Gardening can be a great way to improve mental health and well-being, as it can help to reduce stress levels and promote relaxation. There's nothing better than being able to do your pastime in your own backyard!
Additionally, gardening can also be used as a form of physical activity. Although it may not seem like it initially, gardening can be quite strenuous. So for those who are looking for a way to get some exercise while enjoying the outdoors, gardening can be a great option. And since it's done in your own backyard, you don't even have to leave the comfort of your home to get some exercise.
5. Can teach children about gardening
Owning a home provides many opportunities for gardeners to teach their children about gardening. By involving them in the planning and planting of the garden, they can learn about topics such as sun exposure, soil type, and watering needs.
In addition, they can be taught how to properly care for their plants, including how to fertilize and prune them. As they watch their plants grow and produce flowers or vegetables, they will also gain a better understanding of the life cycle of plants.
By teaching their children about gardening, homeowners can help foster a love for nature and instill a sense of pride in their accomplishments.
Overall, purchasing a home is a big decision that takes careful consideration. For gardeners, owning a home can offer many advantages and benefits that renting simply can't have. When starting your own urban oasis, there's no place like home.