If you're looking to give your home a fresh look that will make it stand out from the rest, a home exterior renovation is what you need! There are many different options available for renovating the exterior of your home, so you can choose the one that best suits your needs and budget.
Whether you want to update your roof, siding, or windows, there are plenty of ways to improve the look of your home. So if you're ready to give your house a makeover, read on for some tips on how to get started!
1. Add shutters to your windows for a classic look
When it comes to curb appeal, your windows play a crucial role. They're one of the first things people notice about your home, so it's essential to make sure they look their best.
One way to dress up your windows and add extra visual interest is by adding shutters. Shutters are available in a wide range of styles, from classic wood to modern vinyl, so you can easily find a look that suits your home's style. In addition to their aesthetic appeal, shutters also offer some practical benefits.
They can help regulate temperature and reduce sun damage, making them an ideal choice for homes in hot climates. And during severe weather conditions, they can provide additional protection for your windows. Your local glass company or home improvement store can help you select the right shutters for your home.
2. Paint your home's exterior a bright, cheerful color
A fresh coat of paint is one of the easiest and most effective ways to give your home a facelift. And there are no rules when choosing a color for your home's exterior. You can go with a classic white or neutral shade, or you can opt for something brighter and more cheerful.
If you want your home to stand out from the rest, painting your exterior in a bright color is a great way to do it. However, keep in mind that you'll want to make sure the rest of your home's exterior is relatively subdued with such a bold choice. Choose simple, clean lines for your trim and avoid patterns or busy details that could make your home look too busy.
A brightly painted home can be a real showstopper – be sure to keep the rest of your home's exterior design classic and straightforward.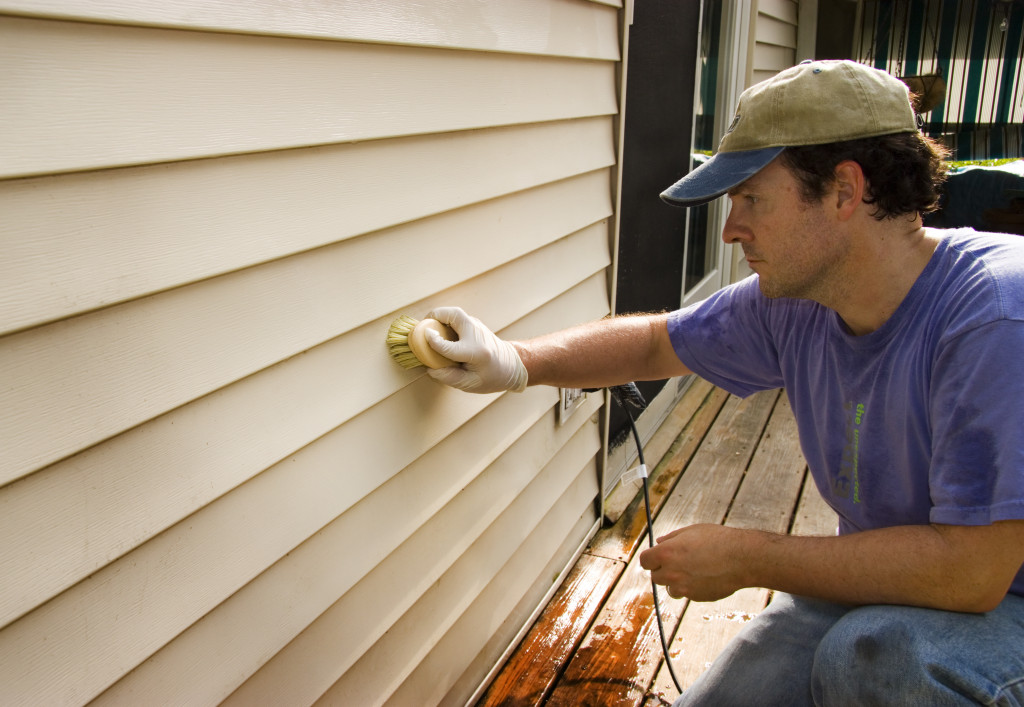 3. Install new roofing or siding for a fresh look
A new roof or siding can give your home a whole new look. Roofing comes in various colors and styles that can complement your home. Siding is also available in different materials, including wood, vinyl, and aluminum. If you're looking for something truly unique, you can even have siding made from recycled materials.
Your local home improvement store can help you select the proper roofing and siding for your home. They can also provide you with installation instructions and any necessary tools. Some stores even offer installation services, so be sure to ask about that before purchasing.
4. Landscape your yard with beautiful flowers and plants
A well-landscaped yard can add significant curb appeal to your home and make it more inviting to visitors. By selecting the right plants and flowers, you can create a stunning display that will impress your neighbors and passersby.
It is essential to consider each variety's size, color, and blooming schedule when choosing plants. You will also want to consider the amount of sun and shade that your yard receives throughout the day. Once you have selected the perfect plants for your location, it is time to start planning your landscaping design.
Think about how you want the different areas of your yard to flow together and what features you would like to highlight. With a bit of creativity and effort, you can transform your yard into a beautiful oasis that you will be proud to show off.
5. Replace your old door with a new, stylish one
The front door is one of the first things guests see when they come to your home, so why not make a good impression by replacing your old, worn-out door with a new, stylish one? You can choose from many different styles of doors, so you can find one that perfectly suits the look of your home.
If you want to add a touch of elegance, consider a glass-paneled door. For a more modern look, try a steel or fiberglass door. There are even doors made from recycled materials, so you can go green and help the environment simultaneously.
Renovating the exterior of your home doesn't have to be a costly or time-consuming endeavor. With a little bit of planning and some elbow grease, you can give your home a whole new look that will make it stand out from the rest. Remember to keep your home's style in mind when making any changes, and you'll be sure to end up with a finished product that you're proud of.