Start with a clean slate by power washing siding, trim, and windows.
Update existing windows with energy-efficient ones or opt for different materials such as wood or vinyl.
Add layers of interest by adding architectural elements such as shutters, siding, columns, and window boxes.
Paint the trim to create contrast and a bright pop of color.
Enhance outdoor appeal with outdoor lighting for safety, security, and ambiance.
If you're looking to give your home exterior a makeover, there are many steps that you can take to create the perfect look. Whether planning on doing it yourself or hiring a professional, these five simple tips will help you transform the outside of your house into a stunning and attractive space.
1. Start With a Clean Slate
The first step to transforming the exterior of your home is to start with a clean slate. Begin by power washing the siding, trim and windows to remove dirt, grime and mildew. Take this time to repair any damage to the siding and trim. Once everything is clean and in good condition, you'll better understand what needs to be done.
2. Update Your Windows
Windows can add charm and character to your home's exterior, but if they're outdated or in disrepair, they can detract from the overall look. Consider replacing your existing windows with energy-efficient ones that will help keep cooling bills down in the summer and heating bills in the winter. For a dramatic makeover, replace window frames with different materials, such as wood or vinyl, for an updated look.
3. Add Layers of Interest
Adding layers of interest to the exterior of your home will give it depth and dimension. Consider adding architectural elements to create a more inviting atmosphere.
Here are some architectural elements you can incorporate:
Shutters
Adding shutters to your windows gives your home's facade a timeless look. They also provide an added layer of insulation, keeping your home cooler in summer and warmer in winter. Shutters can be made from wood, vinyl or aluminum, so you have plenty of options when selecting the material that best fits your needs. Be sure to choose a color that complements the other elements of your home's exterior.
Siding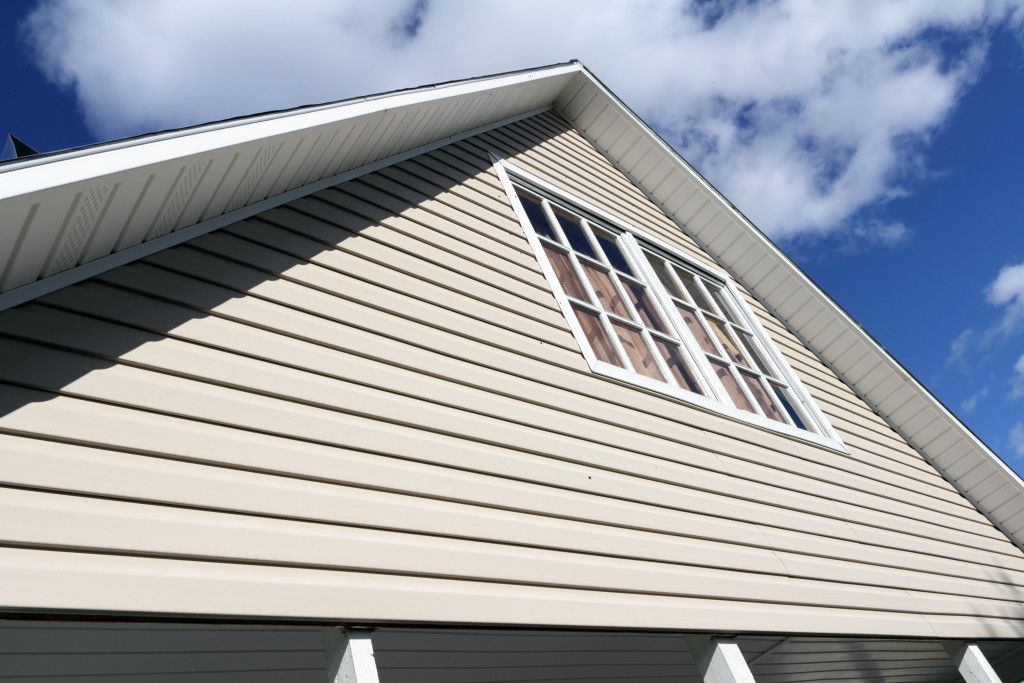 Adding siding is one of the best ways to improve the look and feel of your home's exterior. Whether you choose brick, stone, stucco or fiber cement, adding siding will give your home an attractive, cohesive look. It will also help protect your home from damage caused by the elements, such as rain and wind.
Columns
Adding columns to your front porch or entryway is a great way to make your home stand out. You can choose from various styles, including traditional wood or stone columns or modern aluminum, steel or vinyl designs.
Window boxes
Adding window boxes to your windows can add a touch of charm and character to the exterior of your home. Window boxes are available in various materials and styles, so you can easily find something that fits your design sensibilities. Be sure to choose flowers or plants that will thrive in the climate where you live, as well as colors that will complement your home's exterior.
4. Add Color to the Exterior Trim
Painting the trim around your windows and doors can add a bright pop of color to the exterior of your home. Consider contrasting colors to make the window frames stand out against the rest of the house's exterior. This is an inexpensive way to create depth and interest in your home's façade. Be sure to prep areas before painting and purchase high-quality exterior paint. Depending on the size of your project, you may want to hire a professional painter to ensure the best results.
5. Add Outdoor Lighting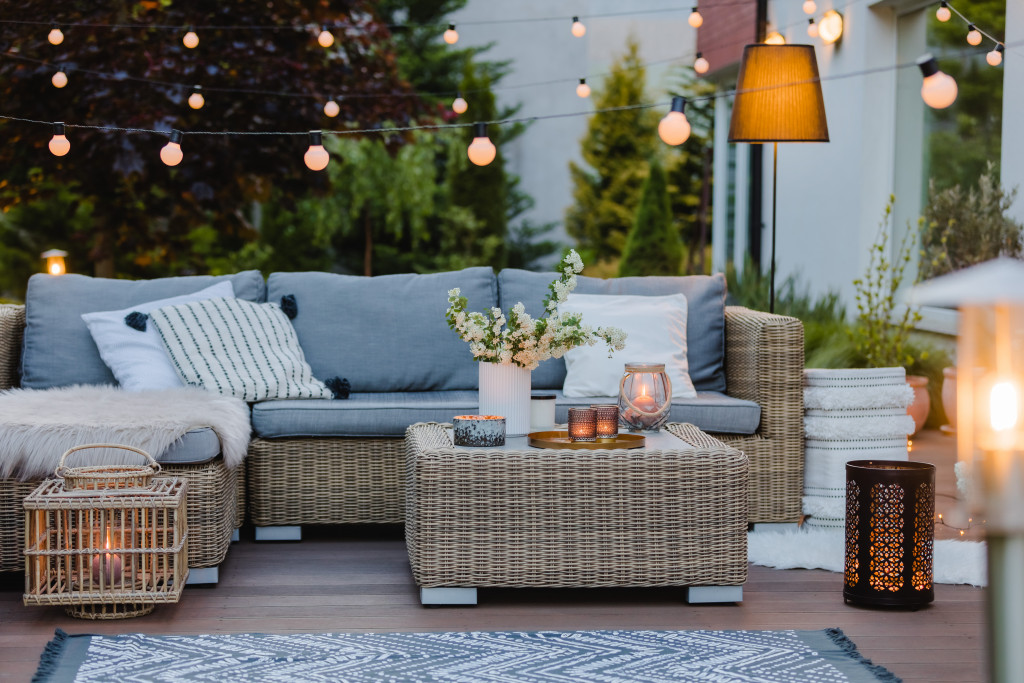 Outdoor lighting can add life to your home exterior, even after the sun sets. Investing in landscape lighting offers a great way to improve your property's look and increase security and safety. Hiring professionals for the job will ensure that your lighting is installed correctly and will complement your garden or yard. You can choose from various light sources like LED, solar, or low-voltage lights to create the desired effect.
Furthermore, you can use smart technology and motion detectors to amp up your outdoor lighting experience. A well-lit exterior makes it easier for visitors to find their way after dark and allows you to enjoy outdoor living even in the late night hours.
In Summary
These five tips should help you transform the exterior of your home from drab to fab! With a bit of effort, you can create a beautiful home that will envy the neighborhood. So don't wait any longer — get started on your home's makeover today.