No one enjoys going through a home renovation. It can be stressful, expensive, and time-consuming. Often, they're very important, though. Whether you want to increase the value of your home before selling or simply need some updating, renovations can be key. The good news is that there are ways to make your home renovation smoother!
Here are tips to help you get through your home renovation with as little stress as possible.
Create a Plan and Budget.
Home renovations can greatly add value to your property and make your living space more comfortable. However, they can also be a source of stress and frustration if they aren't planned and executed properly. To avoid this, creating a comprehensive plan and budget for your renovation is important before you start. This will help you to stay on track and avoid any costly surprises.
When creating your plan, think about the project's scope and what you hope to achieve. Make a list of all the tasks that need to be completed, and assign each a priority level. This will help you focus your efforts and ensure that the most important tasks are completed first. Once you have a clear idea of what needs to be done, you can start to put together a budget. Be realistic in your estimates, and include a contingency fund to cover unexpected costs.
With a well-thought-out plan and budget in place, you can confidently approach your home renovation, knowing that you are prepared for anything that comes up. This will help to make the entire process smoother and less stressful.
Select the Right Contractor.
Home renovations can be a costly and time-consuming undertaking. To ensure your project goes smoothly, it is important to select the right contractor. Before making a decision, take the time to meet with several different contractors and ask for referrals from past clients. Be sure to get an estimate of the project's total cost, as well as a detailed schedule of when the work will be completed.
This is particularly important for larger projects, such as kitchen renovation. Especially when you're installing a new dishwasher, you want to be sure that the contractor is familiar with the model you've chosen and knows how to properly install it. Installing electronic kitchen appliances can be tricky, and you don't want to end up with a dishwasher that doesn't work properly or leaks water all over your floor. Selecting a qualified and experienced contractor will help ensure that your home renovation goes smoothly and is completed to your satisfaction.
It is also important to ensure that you are comfortable with the contractor's communication style and that you feel confident in their ability to deliver on their promises. By doing your research upfront, you can avoid potential problems down the road and ensure that your home renovation goes off without a hitch.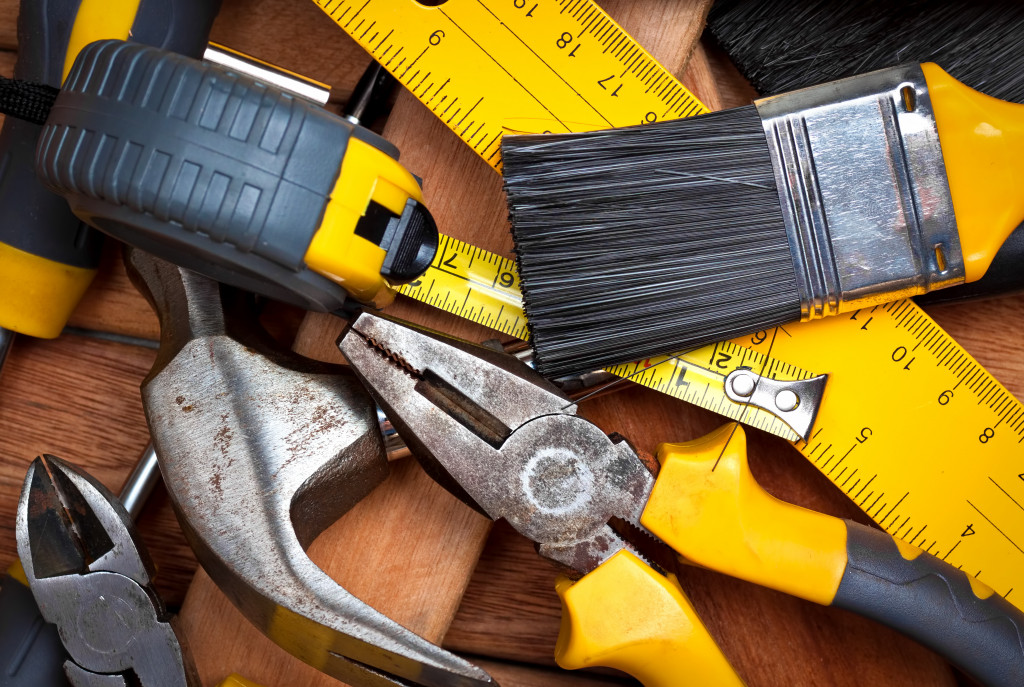 Be Prepared for Potential Delays.
Home renovation can take several weeks or even months to complete. During this time, there are bound to be some delays. Whether waiting for the delivery of materials or dealing with uncooperative weather, delays are a part of any home renovation project. The best way to deal with potential delays is to prepare them. Make sure you have a contingency fund set aside in case of unexpected expenses. And, most importantly, be patient. Remember that a successful home renovation is worth the wait. Being prepared for delays can make your home renovation smoother and less stressful.
Have a Backup Plan in Case Things Go Wrong.
Any major home renovation is bound to come with its fair share of challenges. No matter how well you plan or how experienced your contractor is, there's always a chance that something will go wrong. That's why it's important to have a backup plan before starting any renovation project.
One way to be prepared for the unexpected is to create a contingency fund. This fund should cover any unforeseen costs that may arise during the renovation. Additionally, you should also set aside some money for unexpected delays. For example, suppose your contractor has difficulty obtaining the necessary permits. In that case, you'll need to have some extra funds to cover the delay's cost.
Another way to be prepared for potential problems is to create a detailed schedule for the renovation project. This schedule should include milestones for each phase of the project and built-in buffers for potential delays. Having a detailed schedule in place can avoid potential conflicts with your contractor and keep the project on track.
Bottom Line
Renovating your home can be daunting, but following these tips can make the process smoother and less stressful. By selecting the right contractor, being prepared for potential delays, and having a backup plan, you can minimize the chances of things going wrong. By taking the time to prepare beforehand, you can ensure that your home renovation is a success!