American homes have large outdoor spaces that are diverse and reflective of the homeowner's personality.
Enhancing your outdoor area increases property value, provides additional living space, and boosts mental health.
Aesthetic improvements to your outdoor space create a welcoming environment and allow you to connect with nature.
Investing in outdoor fireplaces, kitchens, and landscape lighting can transform your backyard into a functional living space.
Regular landscaping not only adds color but also creates a more inviting space, enhancing the overall appeal of your home.
The outdoors of your home is just as important as the interiors. It can be considered the first impression of your property to your guests and passersby. Therefore, investing time and resources in beautifying the outdoor area of your home is necessary. Here's a look into the outdoors of American homes, reasons for you to spice it up, and tips to make it happen.
The Outdoors of American Homes
The outdoors of American homes are as diverse as the people living in them. From sprawling lawns and gardens to cozy porches and patios, every outdoor space is unique and reflects the homeowner's personality. However, there is one thing that is common among the yards and backyards of American homes it's their size.
American backyards are fairly huge, with the average being 23,000 square feet. This provides ample space for homeowners to get creative and transform their outdoor area into a functional and beautiful oasis. With such vast spaces, it's no wonder Americans love spending time outdoors, whether for BBQs, gardening, or simply enjoying the sunshine.
Why Spice Up Your Outdoor Space?
Now you may be wondering, why should you invest in your outdoor space? Well, here are some reasons that may convince you:
1. Increased Property Value
Investing in your home's outdoor area increases your property value. A well-maintained outdoor area can significantly increase the value of your home. According to real estate experts, a nicely landscaped outdoor can increase the home's value by as much as 20%. Landscaping creates appeal and adds curb appeal to your home.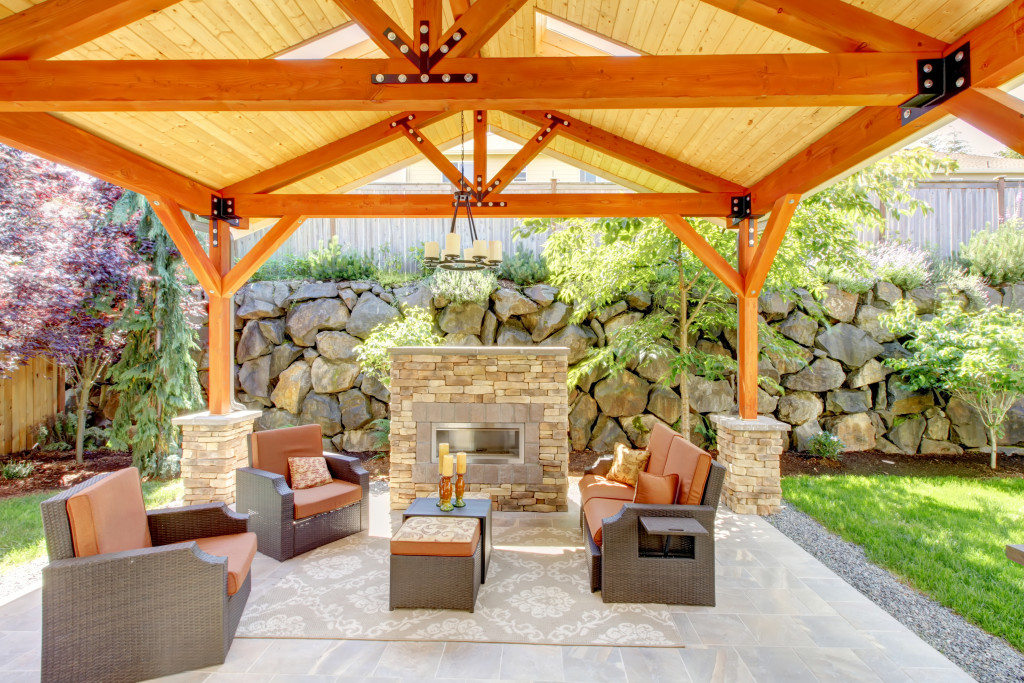 2. More Living Space
If you spice up your outdoor area, you create more living space for you and your family. An outdoor living area provides relaxation, dining, and entertainment. Adding a small garden, patio, or pergola will give you a perfect spot to host a party, barbeque, or family gathering.
3. Boost Mental Health
Studies have shown that being in nature, even just a few minutes in a garden or an outdoor park can boost mental health. Planting flowers or shrubs, or even sitting on a bench under the sun, can provide emotional and mental benefits such as stress relief, relaxation, and calmness. Therefore, by spicing up your outdoor area, you'll create a sanctuary that will provide you with a much-needed escape from your daily routine.
4. Aesthetic Appeal
A well-maintained outdoor area is aesthetically pleasing to the eyes. It provides the home with a warm and welcoming feel. By adding a few potted plants, shrubs, or flowers symmetrically, you can create a beautiful and inviting outdoor space.
5. Enjoy Nature
Spicing up your outdoor area enables you to connect with nature. You can create a natural habitat that welcomes birds, butterflies, and other animals to your garden. Adding a bird feeder or a butterfly garden creates a place to watch and enjoy nature. Being out in nature can also help reduce stress over time, making it worthwhile to upgrade your home's outdoors.
Best Ways to Spice Up Your Outdoor Space
Now that we've discussed the why let's dive into how to spice up your outdoor space. Here are some tips to help you get started:
Fireplace
Sometimes, you'll want a rustic and valuable but affordable addition to your backyard. This is why you need to invest in a robust outdoor fireplace. The fireplace can serve as the focal point of your garden and provide warmth and coziness for outdoor gatherings.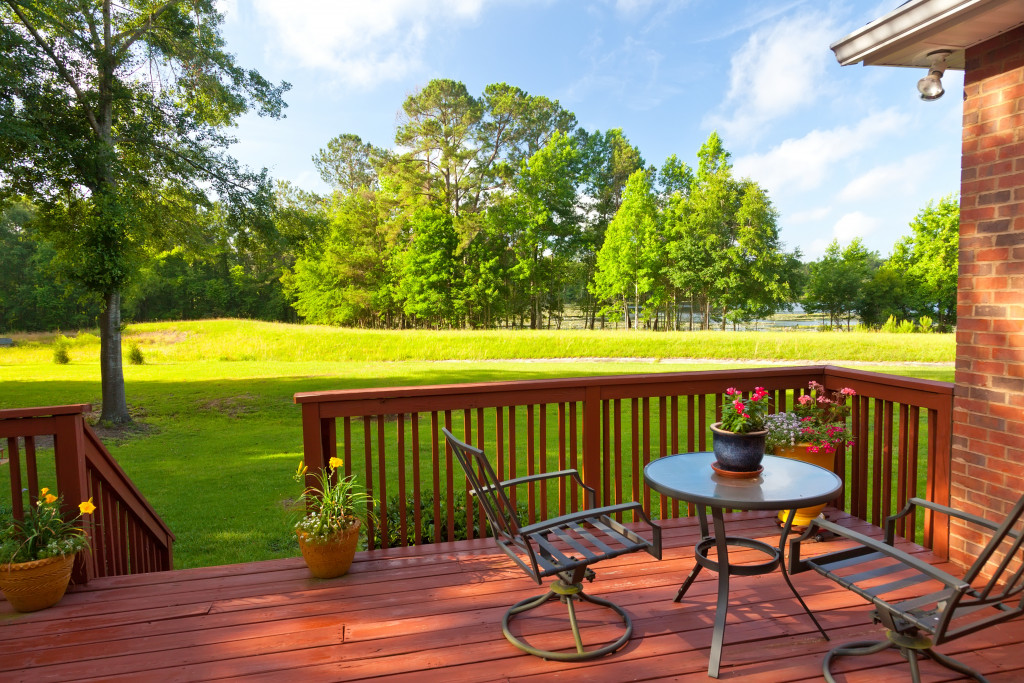 Outdoor Kitchen
An outdoor kitchen is a great way to take advantage of the warm weather while cooking meals for family and friends. Adding some counter space with a built-in grill, sink, refrigerator, and storage will make your backyard an extension of your home's living space.
Lighting
Lighting is an excellent way to add ambiance and warmth to your outdoor space. From string lights and lanterns to landscape lighting, there are various options. Proper lighting not only adds value and safety but also creates a cozy atmosphere for evening gatherings.
Landscaping
Landscaping is crucial in creating a beautiful outdoor area. Planting flowers, shrubs, and trees not only adds color but also makes the space more inviting. Consider adding various plants to create texture and depth in your garden.
There are countless benefits to spicing up your home's outdoor space. Not only does it increase your property value and provide additional living space, but it also improves your mental health, adds aesthetic appeal, and allows you to enjoy nature. With various ways to enhance your outdoor area, from investing in an outdoor fireplace or kitchen to adding ambient lighting and landscaping, the potential to create a beautiful, functional, and personalized space is limitless. Remember, your outdoor area is an extension of your home and a reflection of your personality, so don't hesitate to get creative and make it your own. Make the most out of your outdoor space and enjoy the benefits it brings.