Sprucing up your outdoor space can make your home more inviting, boost its value, and enhance your lifestyle.
Planting a garden and adding furniture and lighting are some ideas for sprucing up the space.
Building a gazebo adds charm and shelter, while painting the exterior creates a fresh look.
Partnering with a professional home exterior painting service provider ensures the job is done right and your house looks beautiful.
A well-maintained outdoor space can elevate your lifestyle in 2023, making it an investment worth considering.
It's time to give your home's exterior a fresh new look! Apart from creating a stunning curb appeal, sprucing up your lawn, porch, backyard, and patio can elevate your lifestyle and increase your home's value. With that in mind, here are compelling reasons why you need to spruce up your home's outdoor space in 2023.
It Makes Your Home More Inviting.
The outdoor space is the first thing people see when they visit your home. An uninviting and dull exterior can turn away guests and potential buyers if you plan on selling your house in the future. On the other hand, a well-maintained and personalized outdoor space creates an inviting ambiance that sets the tone for more pleasant experiences.
It Boosts Your Home's Value.
When it comes to home improvements, sprucing up your outdoor space can offer a high return on investment. According to studies, landscaping can significantly increase your home's value. When potential buyers see a beautiful and well-maintained outdoor space, they tend to associate it with a well-maintained interior and personal care. This, in turn, increases the value of your property, making it a worthy investment in the long run.
It Enhances Your Lifestyle.
Your outdoor space is an extension of your living space and an ideal spot to relax, entertain friends and family, or get some fresh air. When you spruce up your outdoor space, you also boost your lifestyle by creating a place that reflects your personality and taste.
Imagine sipping a cup of coffee on a beautiful patio, enjoying a BBQ with friends in a stylish backyard, or soaking in a hot tub on a chilly evening under the stars. These activities can enhance your lifestyle and make staying at home more enjoyable and fulfilling.
It Promotes Health and Well-being.
Spending time outdoors is good for your health and well-being. According to studies, fresh air, sunlight, and greenery can lower stress, improve mood, and boost cognitive function. When you spruce up your outdoor space, you create an inviting environment that encourages you to spend more time outside and reap the benefits of nature.
How to Spruce up Your Outdoor Space.
Now that you know the benefits of sprucing up your outdoor space, it's time to make your dreams a reality. There are plenty of ways you can spruce up your home's outdoor space. Here are some ideas you should consider following:
Plant a garden.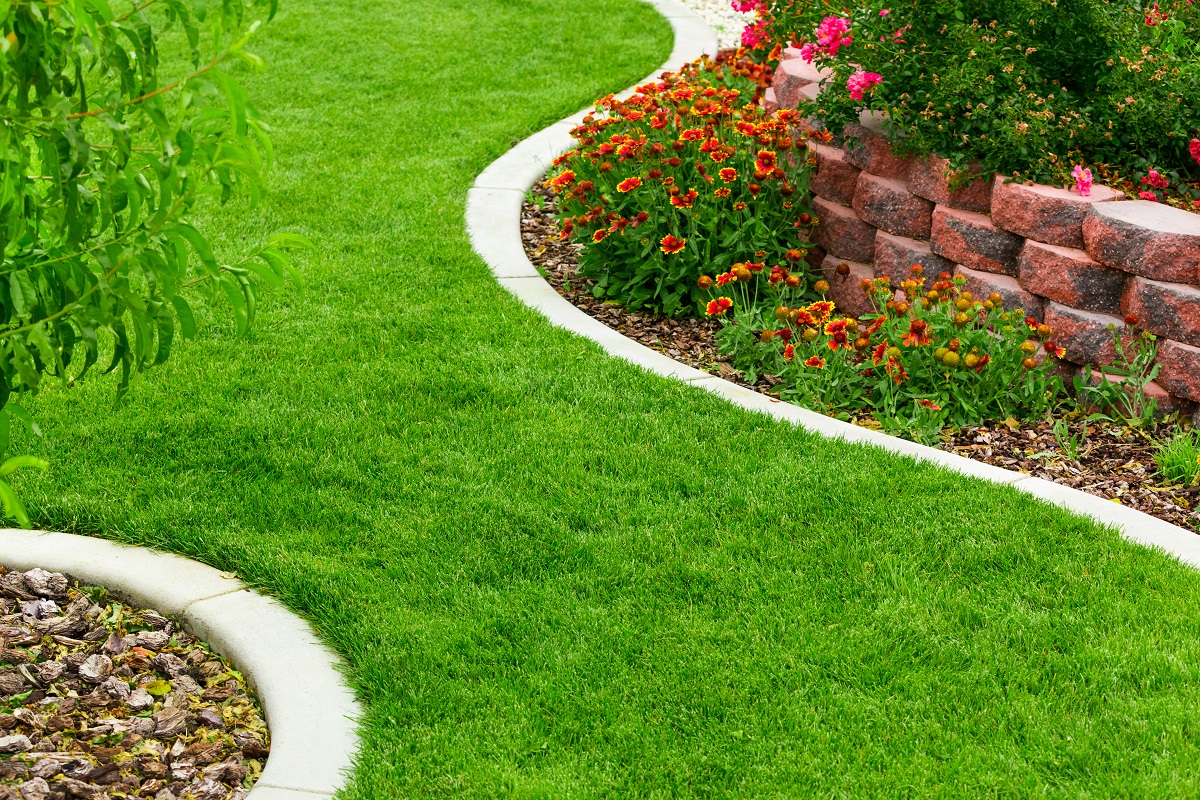 Fill your lawn with vibrant greenery and colorful flowers to create a stunning landscape. You can also plant a vegetable garden in your backyard and harvest organic produce. Additionally, you can install a pond or fountain as a focal point for your outdoor space.
Add furniture and lighting.
Invest in outdoor furniture such as chairs, tables, and hammocks to create comfortable seating areas for entertaining guests. You can also hang string lights and set up torches around the area for a cozy atmosphere.
Build a gazebo.
You can also build a gazebo in your backyard to add a touch of charm and elegance to your outdoor space. Not only is it aesthetically pleasing, but it also provides a safe shelter from the sun or rain.
Paint your home's exterior.
Painting the exterior of your home gives it a fresh new look and increases its curb appeal. Consider bold colors to make a lasting impression. And partner with a professional home exterior painting service provider. They specialize in the skilled preparation and application of paint to the exterior surfaces of residential homes.
They'll assess the condition of the surface, select the correct type of paint, ensure proper safety protocols, and apply it flawlessly with detailed attention to detail. With their help, you can ensure that the job is done correctly and your home's exterior looks beautiful.
These are just a few ideas you should consider when sprucing up your outdoor space. The options are numerous, and all that's needed is a bit of creativity and an eye for detail to transform your home's exterior into something extraordinary.
Sprucing up your home's outdoor space is a great way to enhance both the aesthetic and monetary value of your property. Whether you plant a garden, add furniture and lighting, build a gazebo, or paint your house exterior – with some creativity and attention to detail, you can create an inviting outdoor area that will elevate your lifestyle in 2023.