Around half of the single-family houses in the United States are aged 22 years and older, built before 1980. This is based on data of the Federal Home Loan Mortgage Corporation and reported by CNBC. As a house ages, it needs ongoing maintenance and repair. It also often outgrows its original design as new styles based on new lifestyles are sought by homeowners.
Because of this, the Leading Indicator of Remodeling Activity (LIRA) released this January by the Remodeling Futures Program of Harvard University's Joint Center for Housing Studies (JCHS) states that strong spending by homeowners on maintenance and renovation will continue well into 2022. They expect it to reach $430 billion after June, peaking by the third quarter before decelerating in the fourth quarter. The eventual slowdown is attributed to the expected increases in interest rates, increases in the cost of materials and labor, and difficulty in contractor retention.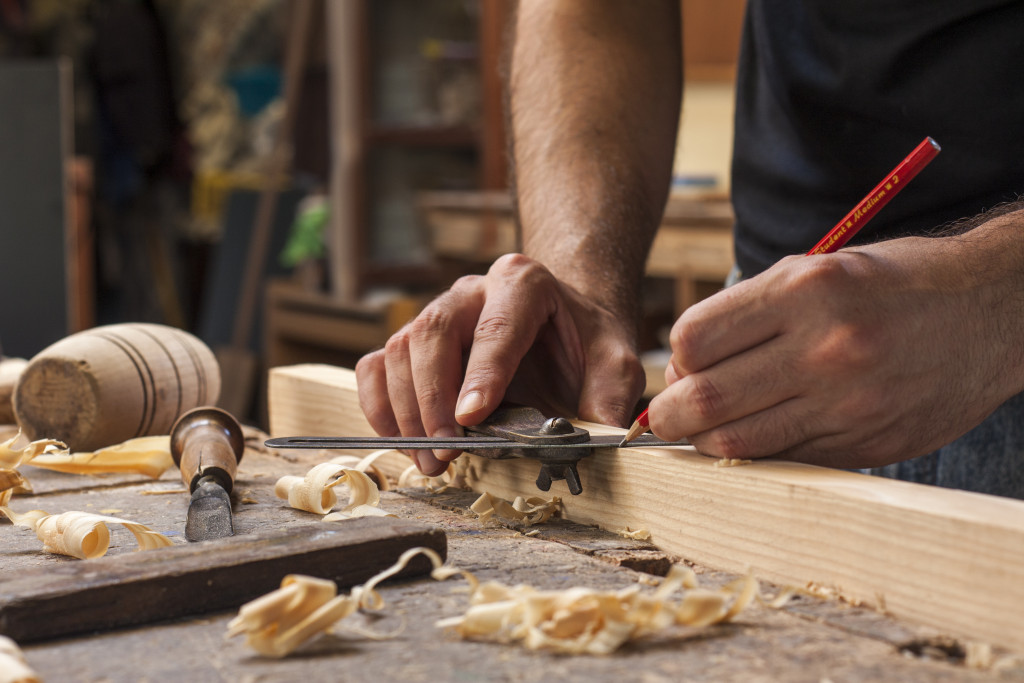 High Prices
Forbes cites data from the U.S. Bureau of Labor Statistics' latest Consumer Price Index showing that the inflation rate as of January this year was 7.5 percent higher than the same period last year. This is its highest annual increase since 1982.
Prices of goods for a home improvement have shown even higher annual increases according to the Index. In January, the prices of furniture for the kitchen, dining room, and living room increased by 19.9 percent from the same period last year and 2.2 percent from December. Prices of bedding increased by 17 percent annually and 2.4 percent month-on-month. Prices of window coverings increased by 16.2 percent annually and 1.8 percent month-on-month. Bedroom Furniture prices increased by 13.7 percent annually and 1.8 percent month-on-month. Prices of appliances increased by 8.5 percent annually and 1.5 percent month-on-month.
Homeowners seem to be expecting prices to go even higher, though. It looks like they are hoping to get as much done as possible at the earliest time to get the most out of their budget.
Project Funding
There is a reason why homeowners are confident to spend on their homes even amid rising prices. CNBC cites data from CoreLogic showing that in 2021, the average appreciation of a home was 15 percent. In comparison, the increase in value in 2020 was only six percent. The appreciation in the home's value translates into higher equity for the homeowner. This is where the funds can come from.
Homeowners can usually borrow from 75 to 85 percent of their equity through a home equity loan. According to US News, some lenders even allow more than 85 percent. This is given as a lump sum with a fixed interest rate payable in five to 30 years, with separate monthly payments from the monthly mortgage.
The interest on the loan is tax-deductible if the money is used for home renovation. If less money is required for the home improvement project, a home equity line of credit (HELOC) may be more appropriate. Again, sooner is better when applying for these loans because experts predict several increases in interest rates to occur within the year.
Greening the Home
A wise remodeling project that will not only increase the value of the home but will also lower energy bills afterward would be to make the home green. This includes selling off old appliances that are fuel guzzlers and replacing them with energy-efficient ones that have Energy Star ratings.
Heating, ventilation, and air conditioning (HVAC) system maintenance and repair must never be neglected. Not only will a dirty and clogged system use more energy, but it also becomes a health hazard. Homeowners can bolster the home's health defense instead by using high-efficiency particulate air (HEPA) filters that catch 99.97 percent of airborne pollutants such as dust, mold, pollen, and bacteria. Having an ultraviolet-C (UV-C) light installed within the HVAC system kills off additional spores, fungi, germs, bacteria, and viruses.
Before doing aesthetic improvements, homeowners must ensure that the entire house is completely air-sealed and that there is adequate insulation. The roof must be painted with a special heat-repelling product. Windowpanes must be replaced with specially coated ones that also reflect heat away from the home. These measures will keep out the heat in summer but will keep in the warmth during winter.
They must also invest in renewable power sources such as solar panels, fuel cells, geothermal heat pumps, small residential wind turbines, and biomass fuel stoves. In addition to having to pay less on their energy bills, they can also earn tax credits from these.
Turning equity into home improvement projects is like reinvesting the money. The renovations further increase the home's value, and this accrues through time. Meanwhile, the homeowner is enjoying the upgrades to the home.