Curb appeal is the first impression a home gives to potential buyers. Homeowners want their homes to look their best from the outside for this very reason, and there are many ways to do so.
Landscaping, painting, and adding decorative details can all increase the curb appeal of your home. However, these may not be practical or affordable for everyone. Here's a list of some less expensive options that may work better for you: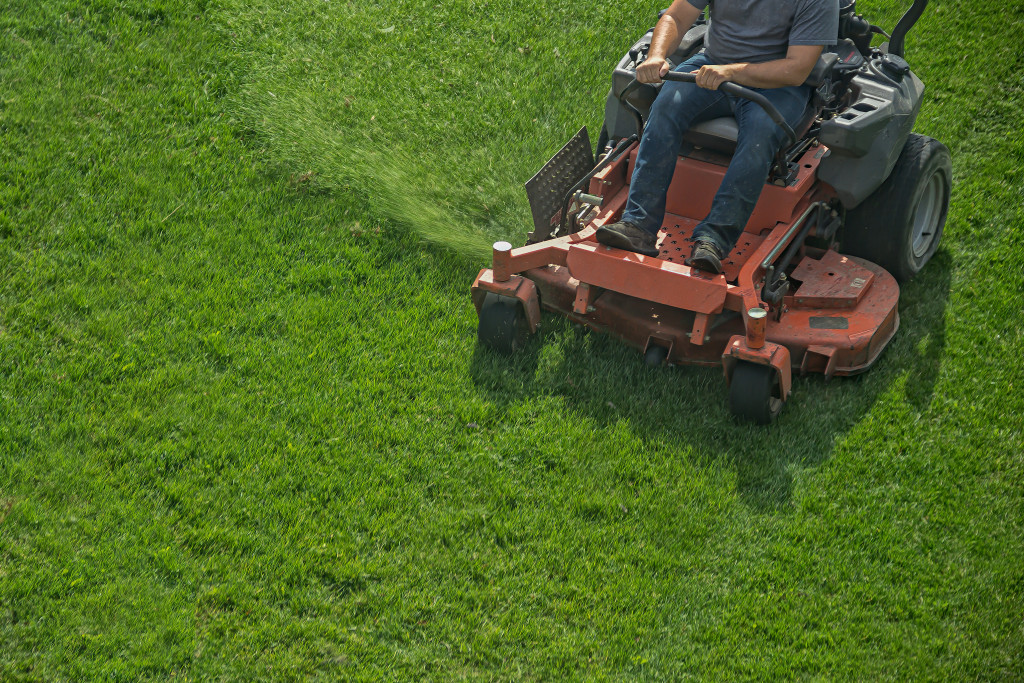 Get a new coat of paint
A fresh coat of paint is one of the easiest and most affordable ways to increase the curb appeal of your home. It can make your home look new again, and it's a sure way to make a good first impression on potential buyers. Choose a color that will complement your home's style and landscape, and be sure to use high-quality paint for the best results. Just make sure the paint does not contain lead to protect your family.
Decorate your entryway
Entryways are the first things people see when they approach your home. Make it look as welcoming as possible by adding a new rug, doormat, wreath, or other decorative items to your front door and steps. You can also plant indoor plants that will bring nature indoors and give your entryway a fresh look.
Clean or replace your home's siding
Exterior siding is another simple yet effective way to increase your home's curb appeal. It can help protect your home from the elements, but it also gives people a feel for what they will see inside of your house. If you need to replace or repair damaged siding, do so immediately.
Sweep and clean the driveway, sidewalks, and front porch
Cleaning the driveway, sidewalks, and front porch are all important parts to increase curb appeal. Not only do they make your home look neater, but they can also be a place for potential buyers to walk and take a closer look at your home.
Sweeping and cleaning the driveway and sidewalks is a good place to start. Be sure to use a broom that can reach all the nooks and crannies and use a stiff-bristled brush to clean concrete or brick surfaces. For the front porch, use a simple water hose to remove any dirt or debris. You can also work with a company offering street sweeping services to ensure the street in front of the home is free of debris that can fly into your lawn.
Trim trees and shrubs
Trees and shrubs can block views of your home from the street. If you can see them, others may be able to see them as well. Give people a clear view of your home by trimming back trees and bushes that are too close or overhanging sidewalks or driveways.
Trimming trees and shrubs can have a lot of benefits for your home. Not only does it give people a clear view of your home from the street, but it can also improve the look of your property and make it more inviting. It can also help protect your home from the elements, and keep it looking neat and tidy.
Maintain the lawn of the home
If your home is on a large piece of land, you may want to consider focusing on the lawn first. A well-maintained lawn can make the home look more appealing and inviting, especially if it's surrounded by natural elements like trees or flowers.
Mowing, string trimming, fertilization, reseeding, and watering are just some things you can do to maintain your lawn. If you're unsure about what to do, consult with a landscaping company for advice on how best to care for your lawn and which maintenance steps may be necessary moving forward.
Add a fresh layer of mulch to your garden beds
Garden beds can be another natural element that you can use to your advantage when increasing the curb appeal of your home. A fresh layer of mulch will make them look more attractive and it can also help retain moisture, reduce weeds, and protect plant roots.
A layer of mulch is often all it takes to keep the garden bed looking nice. If you're unsure about what type of mulch to use, consider consulting with a landscaping company. They should be able to help you determine the best kind of mulch and give other tips on how to care for your garden bed.
Install new house numbers or a porch light
House numbers and porch lights can help people find the front of your home in a way that's cost-effective and inconspicuous. The house numbers give people an idea where to turn when approaching your home, while the porch light helps them see when it's dark out.
There are many things homeowners can do to increase the curb appeal of their homes. From landscaping and painting to adding decorative details, each method has its benefits. Whatever you choose to do, be sure it's something you feel makes your home look its best.